Approach to Panorama Park race day photos by Ron Nicholl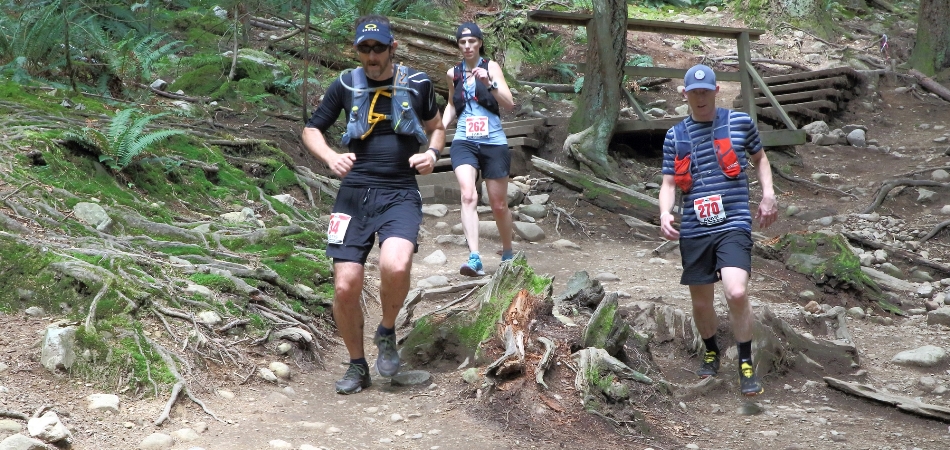 "At about the 9th bridge, runners have about 2 minutes left to the pavement approaching Panorama Park and the finish. Various stages of fatigue and emotions lead them to the last steep decline on steps that replaced the traditional roots and rocks. The added challenge is all the hiker traffic. The volunteers did a great job warning hikers about "Runners coming!" "   …Ron Nicholl, 18 times Knee Knacker finisher.  BTW.  Ron completed his 300th marathon/ultramarathon this year!
Here are Ron Nicholl's last set of race day photos from:
the last bridge before Panorama Park (Finish line) is in this

photo album

.
the kids race at Panorama Park is in this

photo album

.
Note: The proceeds of all photo purchases are donated to North Shore Search and Rescue. Each photo is a digital download (without the KKNSTR watermark) for $2CAD.