Charitable Cause
Besides providing a forum for athletic competition, the Knee Knacker race has raised over $90,000 for various charities since its inception.
This year's race will benefit the North Shore Search and Rescue team.
For further information, please click the team's logo below.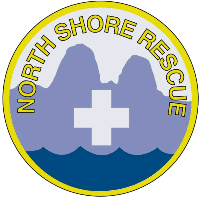 Government Agencies & Land Owners
The Baden-Powell trail passes through many different jurisdictions over its 30 miles.
We have had wonderful cooperation from the following governing bodies, who allow our event to take place each year.
Corporate Sponsors
The Knee Knacker wishes to thank all our sponsors for their generous support of our event.
Please show your appreciation by using their products and services whenever possible.
Click on the logos below to go directly to their websites.