Welcome to our aid station captains!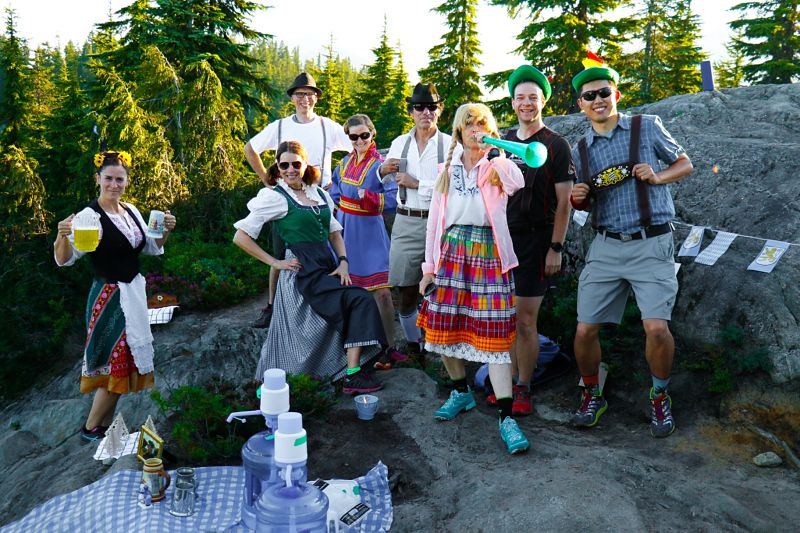 Welcome Captains to the 30th Knee Knacker Trail Race!
We are so happy to welcome back our seasoned captains and also welcome our new captain to the Knee Knacker Trail Race! We are so grateful for your time, energy, enthusiasm, and dedication to this wonderful event. We could not do this without your support!
Our captain line up for this year include:
Sue Round (Black Mountain)
Dave Montgomery (Cypress Mountain)
Bryce Rennie (Hollyburn)
Sibylle Tinsel (Cleveland Dam)
Stephanie Pharo (Skyline)
Leslie Furstenwald (Mountain Hwy.)
Suzanne Pearce (LSCR)
Don Prince (Lillooet Road)
Pat Love (Hyannis)
Alexandra Lea (Seymour Road)
Lindsay Wakelin (Panorama Park)
If you have never run the Knee Knacker before… you are in for a real 'treat' at each of our aid stations. Stay tuned for more information in the coming weeks about what to expect at our major and minor aid stations!
This year, the Knee Knacker Trail Race will be be cupless! We are working on reducing our environmental impact by reducing waste. We will have jugs ready to fill your water bottles and bags, but runners will need to bring their own cups this year.
Welcome runners and all the best with your training!
Patricia Jensen
Aid Station-Grand Central Co ordinator