Runners Night May 8th 2018 Announcement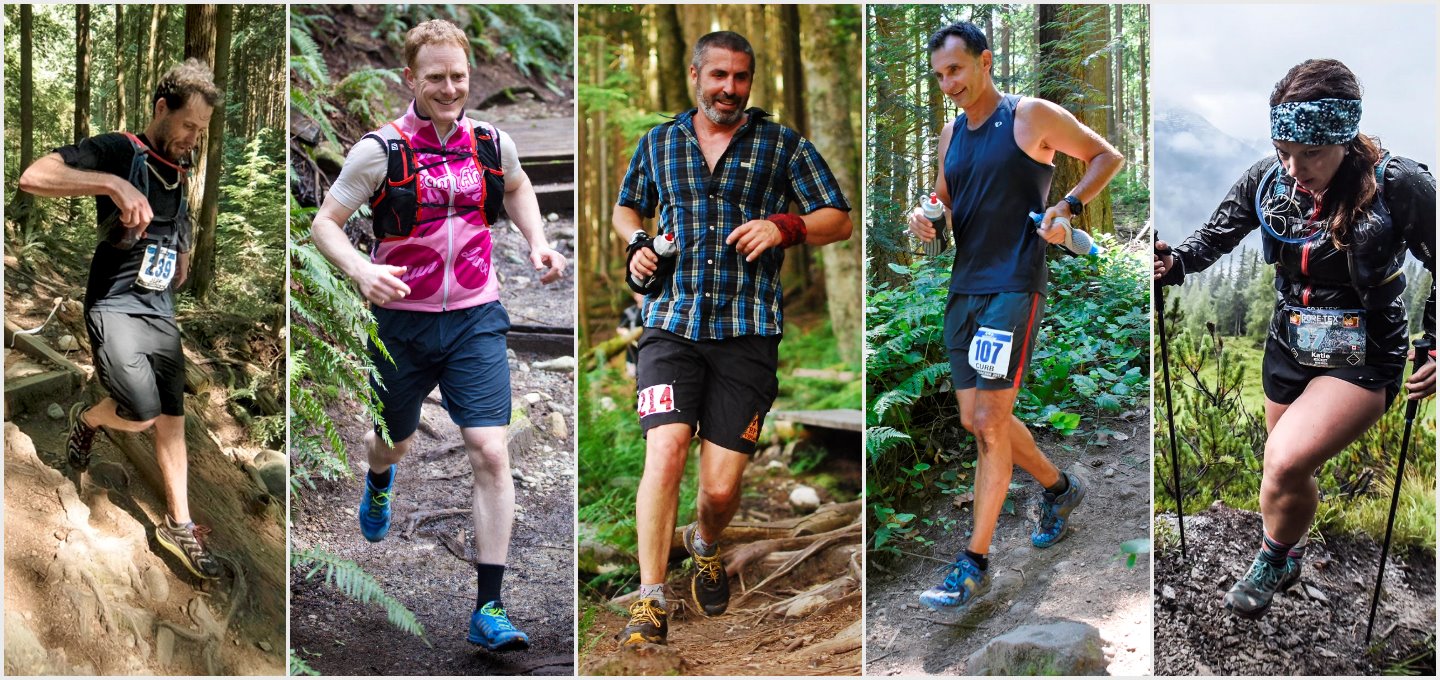 Save the date for Runners' Night at Salomon West Vancouver, Tuesday, May 8th from 6:15pm – 8:15 pm then shopping until 9 pm.
In celebration of the 30th running of Knee Knacker we plan to have an exceptional panel made up of 3 Knee Knacker Committee Veterans (Who collectively have completed over 40 KK's and 175 Ultras! Talk about experience!!)
They will be joined by two professionals, including a personal trainer (Curb Ivanic owner of Core Running) as well as a physiotherapist (Nathan Vanderkuip co-owner of Pivotal Health) to round out an evening that will provide great tips and practical advice for first-timers and veterans alike.
These folks not only understand endurance sports but understand what it takes to complete 30 miles of the toughest trails the North Shore has to offer.
Also to help us celebrate the 30th running of the Knee Knacker some Committee archivists have painstakingly gone through Knee Knacker archives and rounded up some memorabilia for those of you intrigued by the origins of this iconic North Shore trail race. Their findings will be on display.
This exceptional panel discussion and Q&A will be moderated by Kelsy Trigg our very own KK Race Director. (Kelsy has 12 KK and 40+Ultras under her belt).
Feel free to post your questions on Facebook or via our website contact form and we'll do our best to include them in our discussion.
Agenda for the evening will be:
6:15 pm – 7:00 pm – Registration & time for socializing/shopping (the store will be open for shopping before this time)
7:00 pm – 8:00 pm – Panel Discussion & Q&A followed by draw prizes.
8:15 pm – 9:00 pm – Additional time to mingle and pick-up supplies needed to get at your training in earnest!!
A huge thank you to the team at Salomon West Van for hosting and for their generosity and support.
Salomon Store for Runners' Night offers Knee Knacker participants and volunteers additional discounts on store merchandise.
Discounts:
– 30% Off Salomon
– 10% Off S-Lab & Hydration Packs
– 30% Off Suunto Spartan Ultra
– 20% All other Suunto Products
Please note: we fully expect to 'sell out' this (free) event so please register early as once we reach 100 names, we are done. You don't have to be a runner or a volunteer to participate in the evening, but you need to register.
We look forward to seeing everyone there!
Follow the link at Eventbrite to register.
Scott Galloway
Knee Knacker Committee – Sponsorship Coordinator