Knee Knacker Training Run Report – May 5th 2019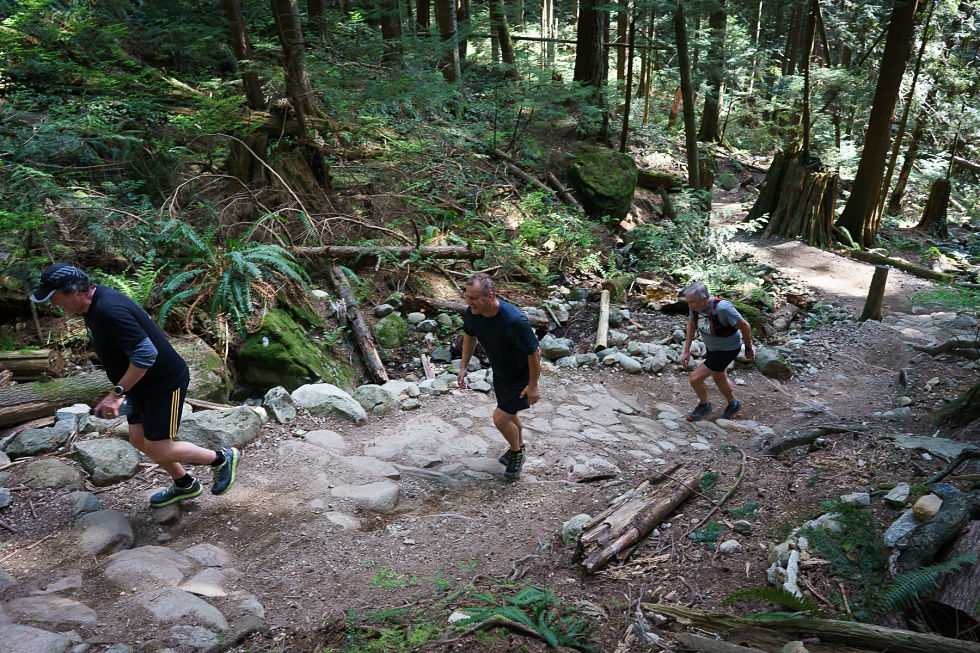 The inaugural 2019 Sunday training runs kicked off this weekend.
As it is on the same day as the BMO Marathon, the turnout was light….as expected….about 27 runners. Almost everyone knew the trail, so the pre-race briefing was short and we were off for a great morning run under sunny skies. 
I anticipate a larger group this coming weekend, and I will dive into the details about what to expect during the up-coming training runs, as well as some logistics, and the odd (helpful) tip.
For those that have not been to the Sunday training runs at Grouse Mountain, I should point out that we meet near the yellow gate about 150m  from the entrance to the parking area to the right (don't bother correcting me Strava freaks…it's only a rough estimate). There are a lot of Grinders out at that time of day, so this keeps us away from the congestion.
If you are not in the Knee Knacker, you are welcome to join us….but I'll need you to sign a waiver before we head off into the woods (does that sound too creepy?)…so arrive a couple of minutes early.
Cheers.
Glenn Pace