Photos and videos from 2019 Runner's Night with Rene Unser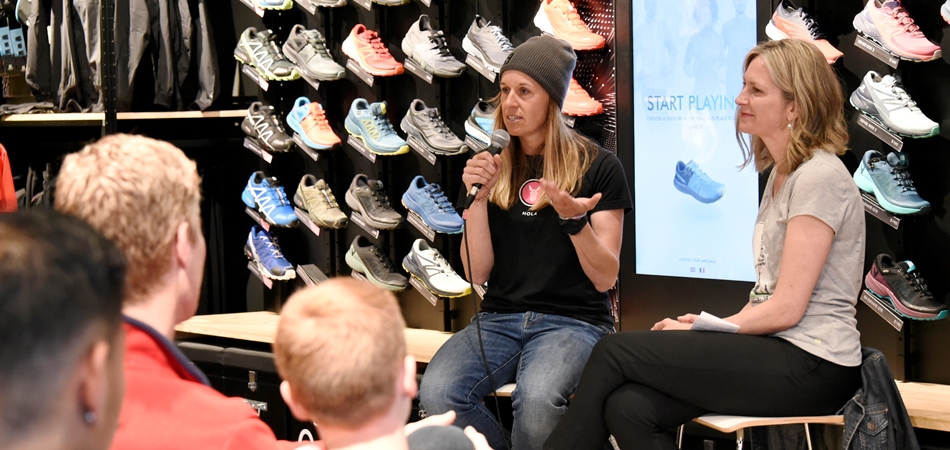 Rene Unser of P.A.C.E. Sport Fitness discussed "How to train for the Knee Knacker". Some of the topics were:
– Fueling on race day is like a campfire
– Train on like terrain (ideal on the course)
– How to run faster on technical terrain
– How to get your PB by asking yourself: "Can I run now?"
– Recovery day is as important as training days
– and many more…
Many thanks to Salomon West Vancouver for hosting this event and the door prizes. Also, thanks to Myodetox for the door prizes.
Karen Chow's photos and 2 short videos from this evening can be found in this photo album.
Note: The proceeds of all photo purchase are donated to North Shore Search and Rescue. Each photo is a digital download (without the KKSTR watermark) for $2 CAD and video for $4 CAD.