Knee Knacker Update!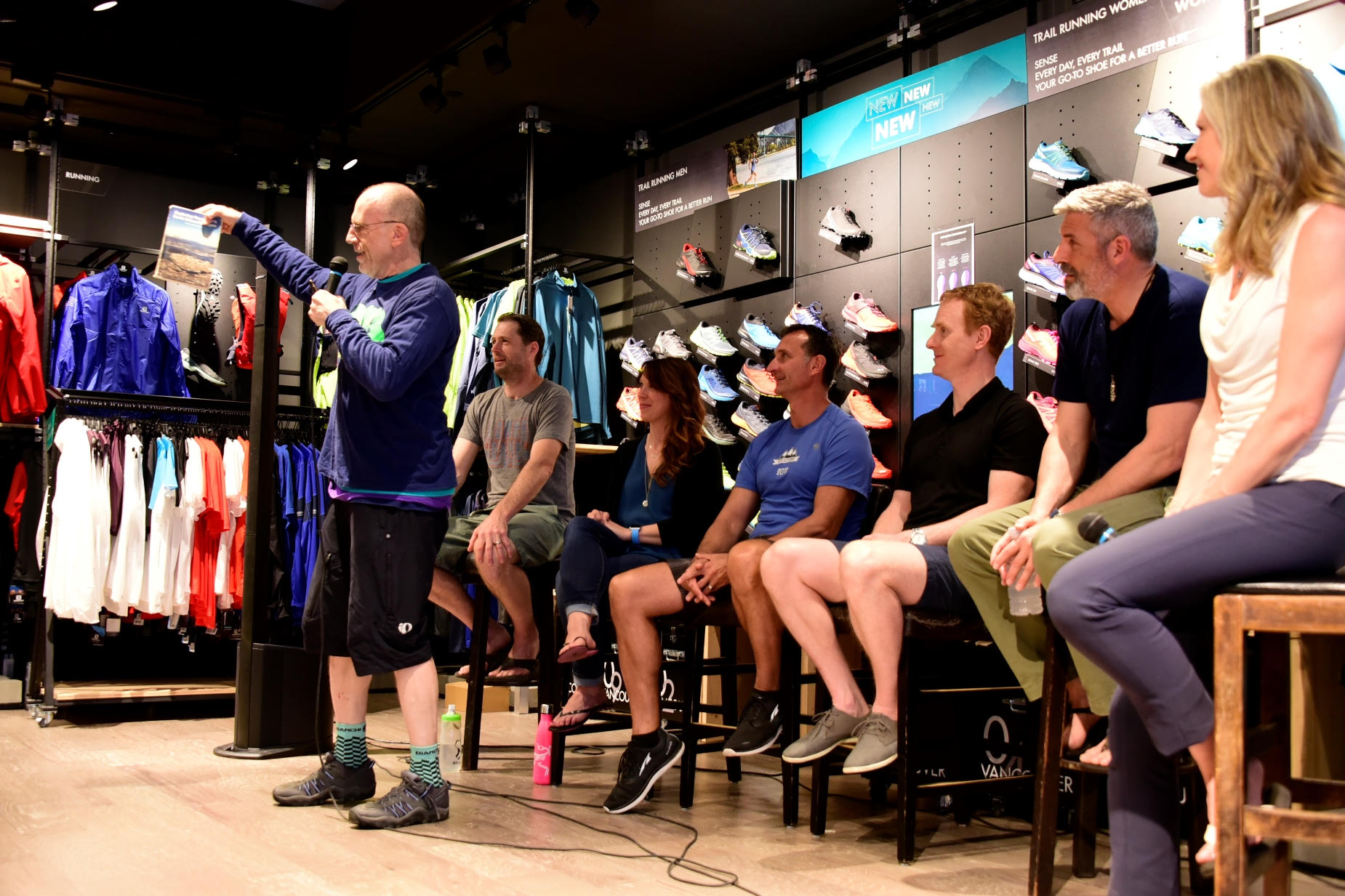 Hello Knee Knacker Runners!
With 2 ½ months until race day, things are movin' + shakin' at Knee Knacker Central! We'll keep you posted with updates on our site + fb/insta over the coming months and please reach out to me at any time. When people ask what keeps me coming back, it's absolutely the trails and mountains but also the stories I get to hear and adventures we all share along the way. Thank you for this!
There are 4 key things for you to know this month… Runners' Night, Training Runs + Fundraising + Volunteers…
1. Runners' Night May 14th – Special Guest Speaker Rene Unser
Mark your calendars + sign up now! A big thanks to Salomon Vancouver for hosting – there will be extra discounts and prizes for this night only and tickets are going fast. Runners' night is open to all + free but you need a ticket so be sure to sign up. You won't want to miss this one – Rene Unser is not only a fantastic athlete, coach, race director + community builder, she is a dear friend. I can't wait for you to hear her stories, advice, trials + tribulations and inspiration.
2. Training Runs – Wednesday nights have started and Sundays start May 5th!
It's that time again to connect with our Knee Knacker community through our weekly training runs. Everyone is welcome (you don't need to be in Knee Knacker) and they're free. My continued thanks goes to Glenn Pace, Patricia Jensen + Scott Galloway for leading the Sunday runs and to Ran Katzman for leading the Wednesday runs.
3. Fundraising – It's On!
We are grateful for the fundraising efforts that our community does in support of North Shore Rescue (NSR). Over the years, the Knee Knacker has raised/donated over $115,000 to various organizations and we believe so strongly in this that each year we allocate one GUARANTEED entry to the top fundraiser.
Barb Wilkins has been at the top of our leaderboard for the last 4 years and alone has raised over $12,000! Please consider setting up a fundraising page or donating directly to this great cause.
4. Volunteers – We love our volunteers!
We are so fortunate to have the best volunteers. Really. Though our spots usually fill up quickly, we still have some key roles with the Party-in-the-Park. Do you have family or friends that would like to hang out in beautiful Deep Cove & help Bev with the Party? Please send them to our volunteer sign up page. Thank you.
As I mention volunteers, a quick shout-out of thanks to my Committee who continues to orchestrate an incredible amount behind the scenes. This fantastic crew manages to balance full time jobs, family, friends, hobbies + all that life entails in addition to really significant time commitments with Knee Knacker. My continued + sincere thanks.
I look forward to seeing you at Runners' Night, at the Training Runs + on the trails. Please reach out to me anytime – I love hearing how training is going & sharing the anticipation of the day.
Happy Training,
Kelsy