Knee Knacker Update – 5 things to know this month!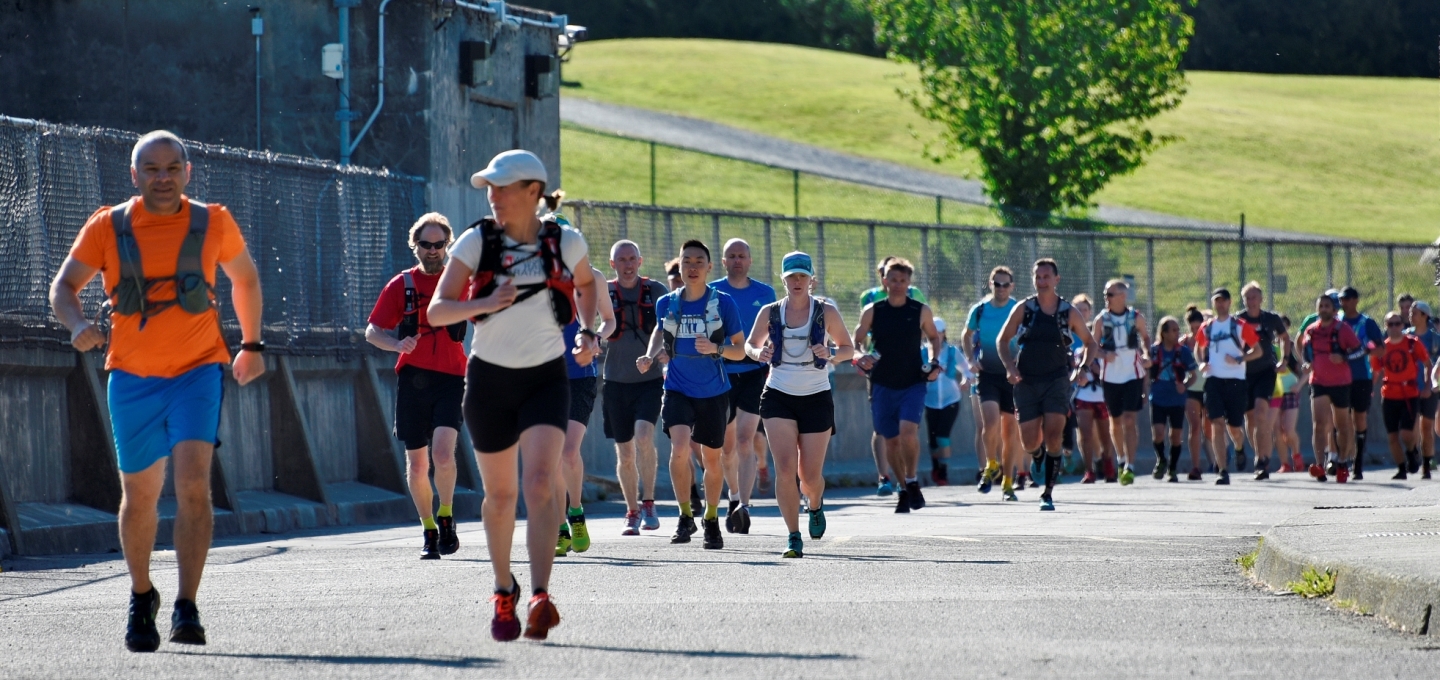 Hello Knee Knacker Runners!
With 2 ½ months until race day & our 30th Knee Knacker celebration, things are movin' & shakin' at Knee Knacker Central. Following are 5 key things we think you'd like to know about this month:
1. Sunday Training Runs – Start May 6th!
It's that time again to connect with the Knee Knacker community at our weekly training runs. (you can also check out the Wednesday night runs that Ran Katzman leads). Everyone is welcome whether you're in Knee Knacker or not.
2. Runners' Night May 8th – Mark your calendar & sign up now! 
Runners' Night is open to all & free but you need a ticket, so make sure you sign up with EventBrite. We have a great panel with a wide range of experiences, perspectives & knowledge. I look forward to seeing you there.
3. Fundraising – It's On!
We are grateful for the fundraising efforts that our community does in support of North Shore Rescue (NSR). Over the years, the Knee Knacker has raised/donated over $108,000 to various organizations and we believe so strongly in this that each year we allocate one GUARANTEED entry to the top fundraiser. We currently have7 people signed up (thank you!) & I hope to see more names soon!
Barb Wilkins has been at the top of our leaderboard for the last 3 years and alone has raised over $10,000! Please consider setting up a fundraising page or donating directly to this great cause.
4. Knee Knacker 30th Celebration – We want your stories!
Cheers to 30 years! There is an incredible history in this run & we want to know what makes the Knee Knacker so special to you. Do you have an interesting, happy, inspiring, or funny story about your experience with the Knee Knacker that you'd like to share with our community? We'd love to hear from you. Please submit your story ** max 250 words ** and/or photos to Katie Clegg via stories@kneeknacker.com or FB messenger by May 30th (bonus points to those who send them earlier than this!) Depending on how many we receive, we will share these publicly on our site/FB.
 We all know that community is a big part of this run. Thank you in advance for sharing your memories, special moments & connections.
5. Volunteers – We love our volunteers!
We are so fortunate to have the best volunteers. Really. Though our spots usually fill up quickly, we still have some key roles with the Party-in-the-Park. Do you have family or friends that would like to hang out in beautiful Deep Cove & help Bev with the Party? Please send them to our volunteer sign up page. Thank you.
 As I mention volunteers, a quick shout-out of thanks to my Committee who continues to orchestrate an incredible amount behind the scenes. This fantastic crew manages to balance full-time jobs, family, friends, hobbies & all that life entails in addition to a really significant time commitment with Knee Knacker. My continued & sincere thanks.
I look forward to seeing you at Runners' Night, at the Training Runs & on the trails. Please reach out to me anytime – I love hearing how training is going & sharing the anticipation of the day.
Happy Spring,
Kelsy.