2019 Runners' Night!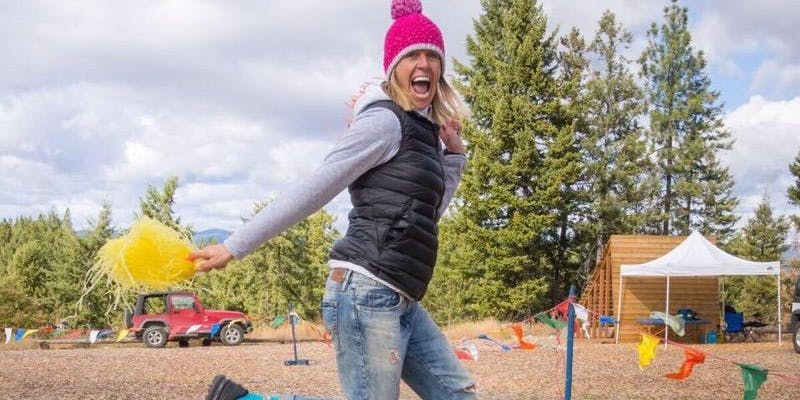 This year, we are thrilled to welcome Rene Unser as our guest for Knee Knacker Runners' Night, May 14th, 2019!
Rene is an accomplished athlete, ultra-runner, Race Director, coach, business owner, and community builder. Since a young age, Rene knew she wanted a career in athletics + fitness and she felt a strong connection to helping others. After over 20 years in the fitness industry as an instructor, personal trainer + teacher of teachers through BCRPA, she started her own company, P.A.C.E Sports Fitness in 2005. Rene has a long list of personal accomplishments + stories since she started endurance sports in 2003 including being a 7-time participant of the Trans Alpine run (3rd overall female team in 2016), and multiple top 10 finishes at 10km to 50km distances. Rene competed at Knee Knacker in 2007 and still has vivid memories of the course and the day. She has a strong passion for stage racing, however, her love for the outdoors, adventures with friends + helping others is what motivates her most. You can see this in Rene's dedication to the community and her coaching clients. Anyone who has participated in her P.A.C.E. Trail Races knows the care, preparation, and energy that she puts into everything she does.
Please join us for an entertaining evening of tips, stories and Q+A and help us extend a very warm North Shore welcome to Rene!
Registration at 6:15pm. Talk begins at 7pm(ish), ends around 8pm, then shop until the store closes!
On Runners' Night only Salomon is offering a 30% discount off Salomon, 20% off Suunto, and 10% off S/LAB & Running Packs for that day. Optimal shopping times being prior to 7 pm, and from 8pm-close.
Salomon asks that you verify you are a runner or a volunteer at Knee Knacker 2019 and they will honor the discount. Runners should bring ID as we have a list of the runners and volunteers should bring a confirmation email from Dennis Marchant to show they are registered for 2019.
Register for this free event at:
https://www.eventbrite.ca/e/knee-knacker-runners-night-2019-tickets-44816799253