Registration for KKNSTR 2018 opens Dec. 31, 2017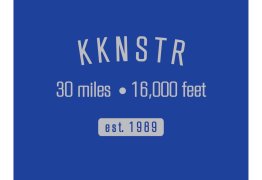 For those of you wondering when we'll gear up for 2018, you're in luck! It's starting already… over the coming weeks, you'll see updates to our site and registration for 2018 will open Dec. 31 just in time for your New Year's Resolutions. Registration will close January 31, 2018 and we'll hold the lottery live via FB Feb. 5, 2018.
Race day is always the second Saturday in July, so we have our latest date of July 14 for 2018.
I look forward to crossing trails and hearing from you over the coming months!
Kelsy Trigg
Race Director