Landy and Bannister leave Indian River Drive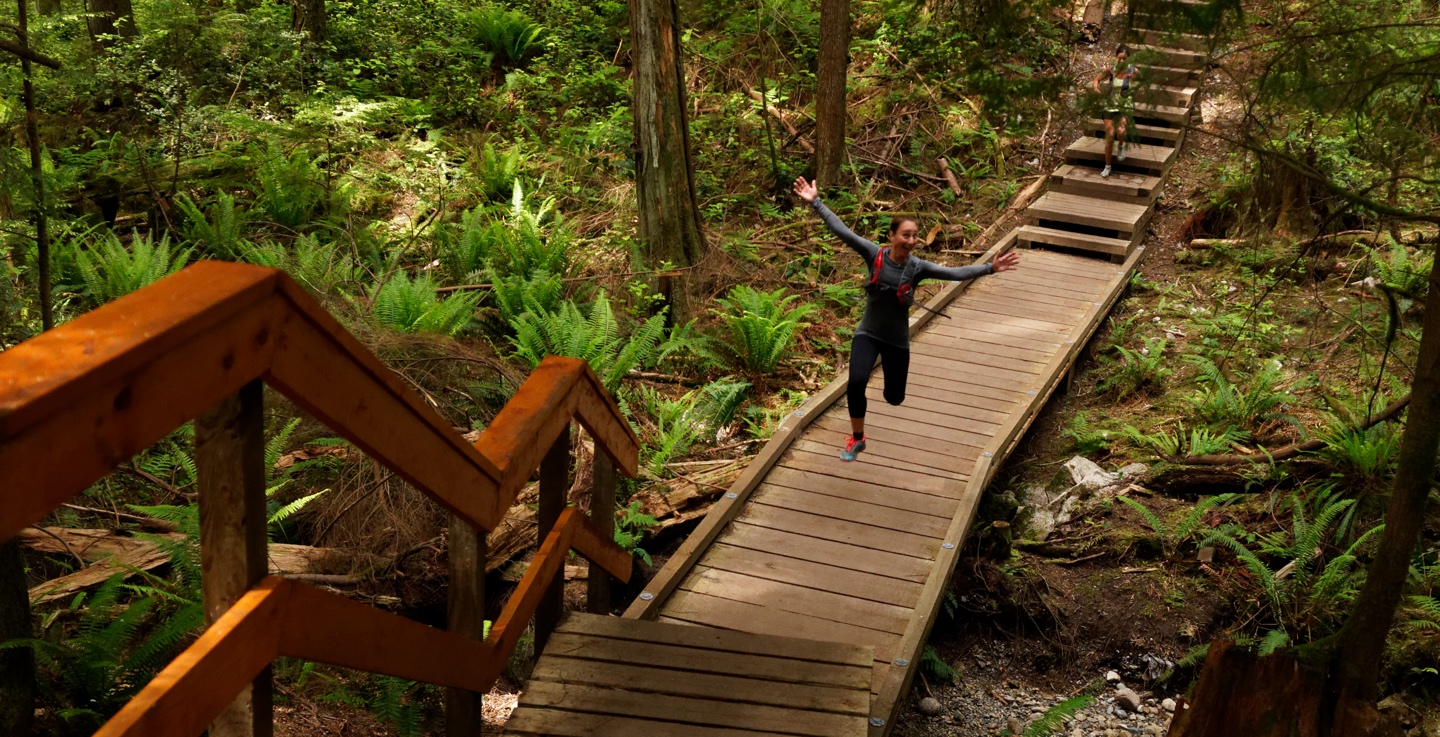 This year, the race route incorporates one of the newest sections of the Baden Powell Trail. In the past, you ran down Indian River Drive to reconnect with the Baden Powell Trail before the finish. It was a fun section to spot the racers in front of you and convince yourself you had the energy to catch them. It was also a good place to peek over your shoulder to see who was in pursuit. Not anymore. A new section of trail–the Baden Powell Memorial Connector Trail–has been created directly across from the BP Trail as you cross Indian River Drive off Seymour.
The Memorial Connector Trail is rolling, rocky and rooty and certainly not a road. Sound familiar? You'll be good at this by here. This is a trail run after all so why would we let you turn off your brain for a minute? Enjoy it. The builders did a phenomenal job of mixing beautiful woodwork with the natural terrain. To finish this section you'll cross a big silver bridge and rejoin the old route that heads down to Quarry Rock and the million people who are hiking to and from Deep Cove. When running through this busy part of the trail, please make every effort to smile and say hi. Trail comaraderie truly goes a long way and trail runners are the nicest people in the world, right?
Happy training, Knackerers, and please let us know what you think of the new section.
Tom Craik