Knee Knacker: Doughnut Let Anyone Tell You that You Can't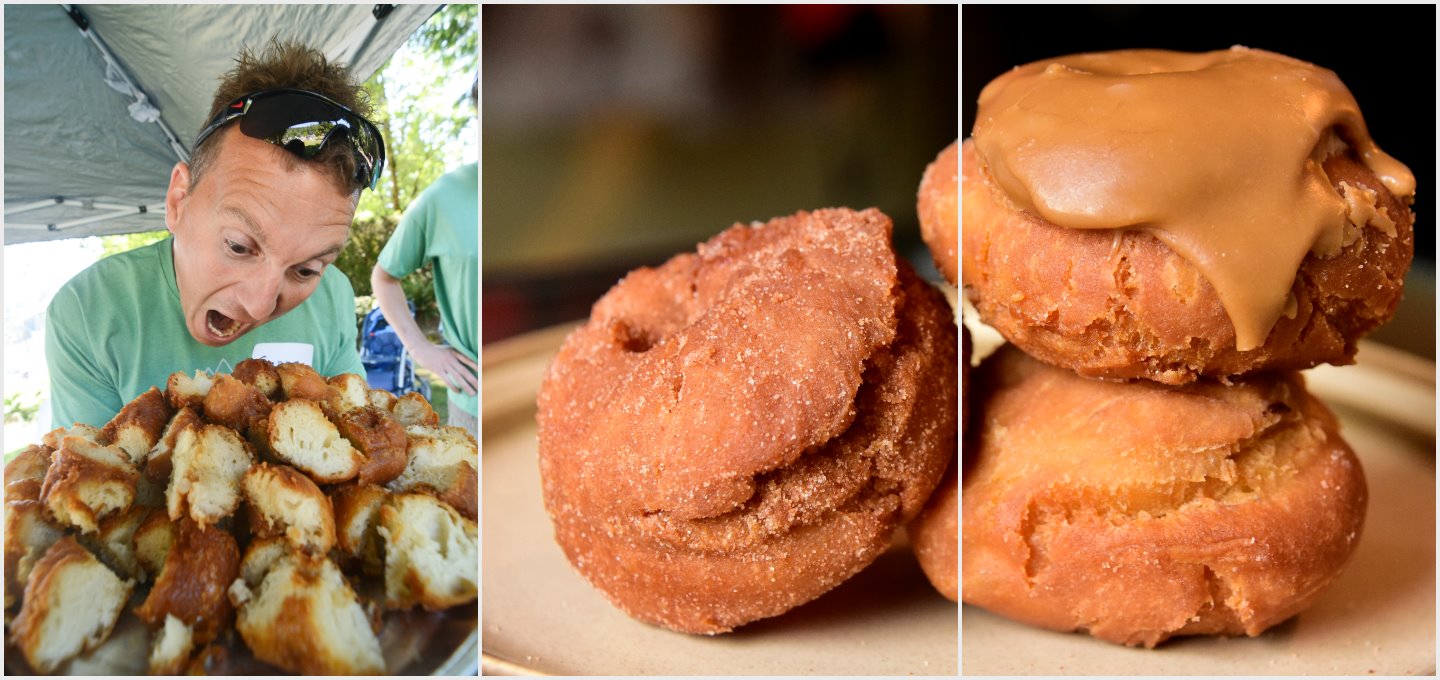 "Dreaming of Doughnuts…or, whatever gets you to the Finish Line in Panorama Park after 30 Knee Knackering miles!  Visualization is important, be it these yummy doughnuts, a juicy slice of orange, a sip (or two) of your favourite adult beverage, cheers of family and friends, or maybe seeing the finish clock with some special digits on it. If it is doughnuts, there are none more special than the many dozens provided by Honey Doughnuts every year. Our founding group of 8 runners were frequent visitors in 1989, and consumed many, many doughnuts there after training runs and on "race day" (only 1 flavour back then – plain). The following year, it was an easy win-win as we entered a partnership that has continued uninterrupted since 1990! A big thanks to Honey Doughnuts from the many thousands of Knee Knackerers over the past 3 decades." …Enzo Federico, co-founder Knee Knackering North Shore Trail Run.
Honey Doughnuts is a 3 minute saunter from the Knee Knacker Finish line. ? ?