Annual Knee Knacker Trail Work Party: This Saturday!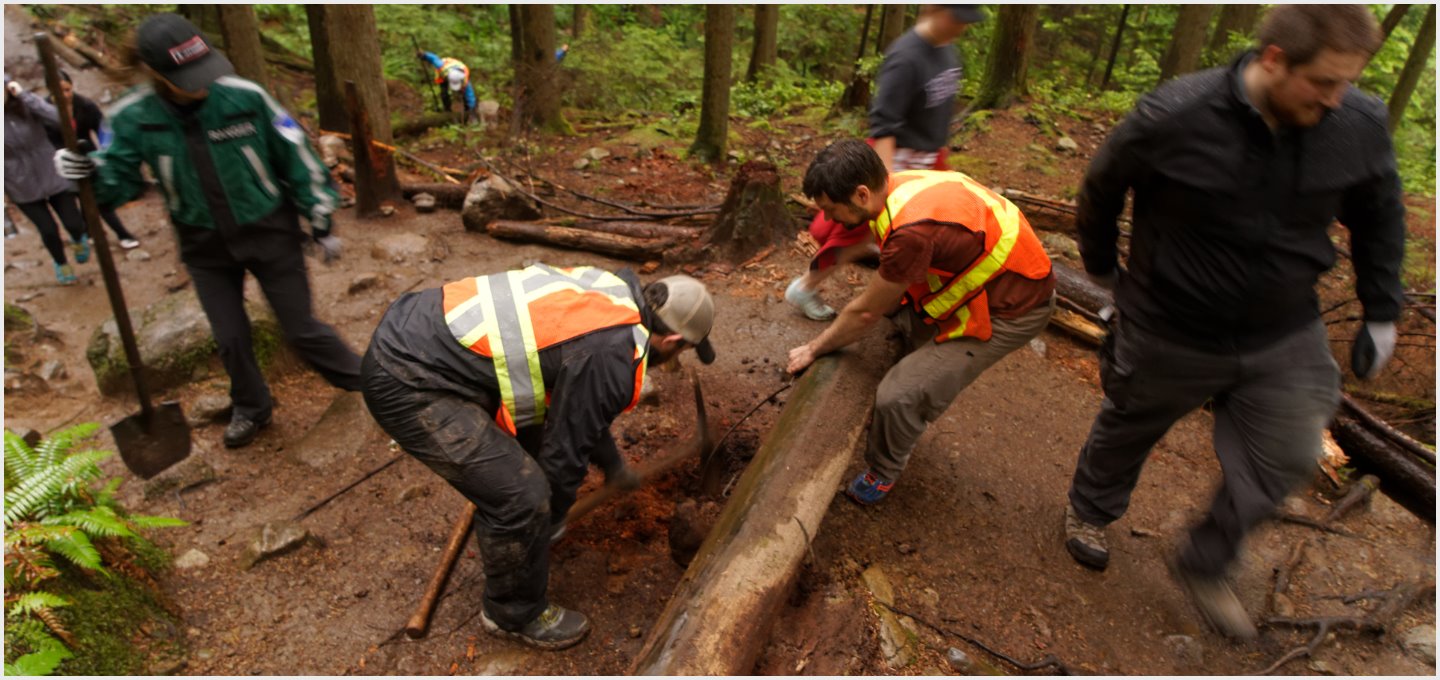 Whether it's because it's something that you have always wanted to do, or you're just looking to fulfill your race volunteer hour requirements, please join us to give back to the trails we love to run on!
When:  June 3rd (this Saturday!) from 8:00am to 12:00pm
Where: Baden-Powell Trail on the North Shore!
Meet: At the eastern end of Braemar Rd (the Dead End that is east of the intersection of Dempsey and Braemar) in Lynn Valley.. please be mindful of the neighbours when parking!
Experience Needed: None.
Supplies Required: None (all are provided).
Please sign up by emailing trailday@kneeknacker.com ASAP!!