Annual Knee Knacker Trail Work Day Report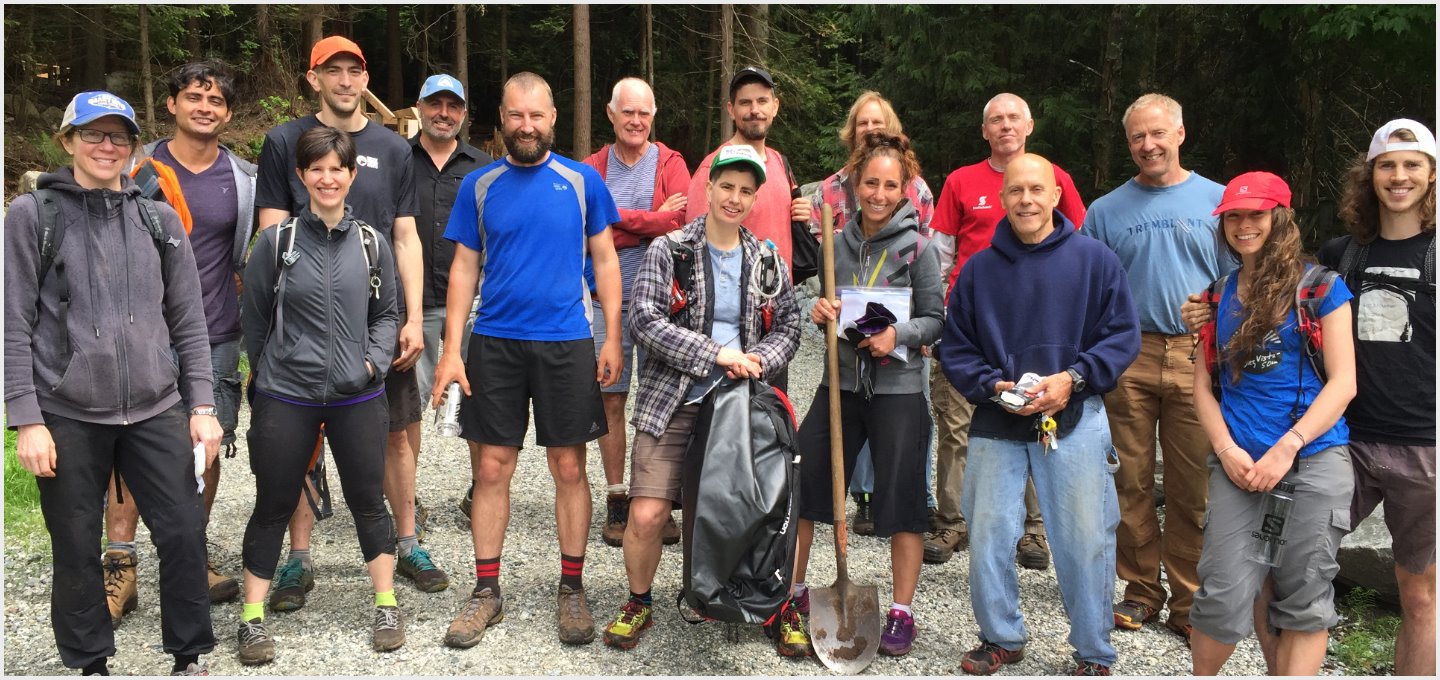 I am not sure exactly how many years we've been doing the Knee Knacker Trail Day, but I still remember my first one back in '03. We carried two large logs from Skyline Road to build a "bridge" across Mackay Creek…it was eventually washed out by the floods a couple of years ago, but the pride of taking care of this iconic trail carries on. Every year, we tackle a different section and the people involved always carry a sense of ownership and pride over "their" section.
Today, a group of 17 took to working on a section near the Kilmer Trail intersection under the guidance of Tyler Farley from the District of North Vancouver. Tyler provided shovels, rakes, buckets, pruners, and other tools. Fuel was provided by Honey's Doughnuts from Deep Cove.
We headed onto the trail and split into three teams. Tyler instructed us on the finer points of trail maintenance and made sure we kept up to North Shore standards.
Today, we dug for "gold". The rocks and dirt were used to protect exposed roots and to even out the eroded sections of trail. As we moved buckets of soil and filled in sections of trail, many of the team were surprised by the amount of use that the Baden Powell sees….runners, hikers, mountain bikers, and dogs. Everyone was appreciative of the effort, and it underscored the diversity of trail users on the Baden Powell.
As we finished up we had a raffle…courtesy of Salomon West Vancouver. Everyone went home with a prize…the top draws winning some pretty cool backpacks.
Thanks to everyone who volunteered… and a very special thanks to Tyler Farley (District of North Vancouver), Honey's Doughnuts, and Salomon West Vancouver.
See this photo album for a few of Glenn's photos.