Supporting North Shore Rescue is a community effort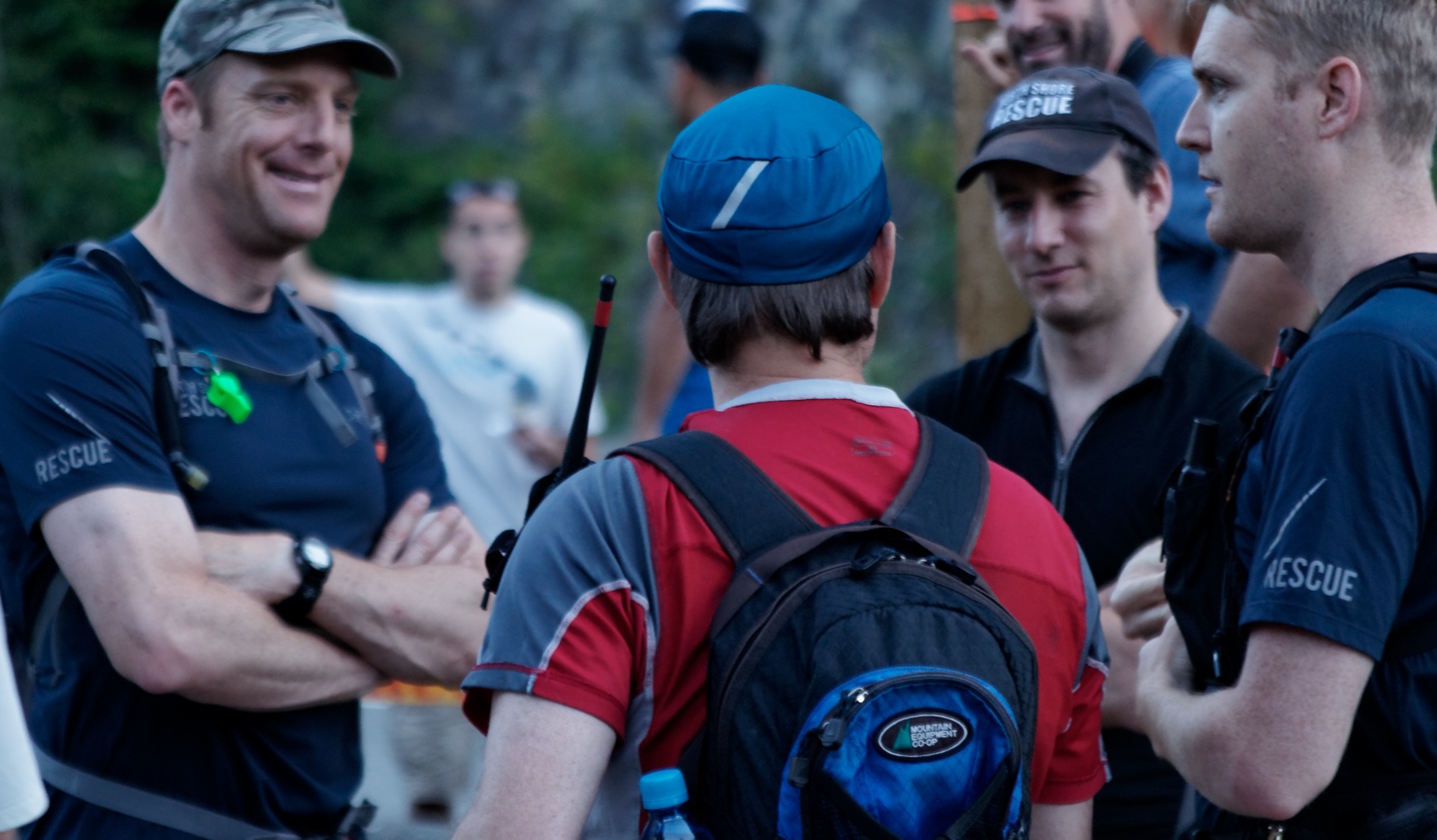 The 27th Knee Knackering North Shore Trail Run on July 11, 2015 is much more than just a race. It's a great community event that would not be possible without the ongoing support of the dedicated team at North Shore Rescue (NSR). North Shore Rescue consists of approximately 40 highly trained volunteers that are skilled in search and rescue operations in mountain, canyon and urban settings.
The North Shore Rescue team depends on donations from government, corporations and members of our community. Without the support of everyone, they would not be able to provide this essential and potentially life-saving service. If you play in the mountains or on the trails and have ever been just a bit too far out of reach, or just a 'little' lost, you know how reassuring it is to have an exceptionally talented rescue team in our backyard.
This year so far, our fundraising efforts for NSR have waned. With five weeks to go until race day, we still have time to change that!
Easy fundraising for North Shore Rescue
As part of the Knee Knacker's community involvement, we provide the ability for all participants and volunteers to raise funds that go directly to NSR.
You can create your own page to make your own donation and/or allow your friends and family to do so, or you can choose to donate to the general fund. All donations go directly to NSR and donors receive an immediate electronic tax receipt for their generosity. Addi­tion­ally, we will waive the four-hour volunteer requirement for any runner that raises $100 or more.
You can set up your own personal donation page by going here. While we hope you'll raise funds for this important cause, please know that this is com­pletely optional. We do not require any­thing dif­fer­ent from you if you choose not to participate.
We have added a little friendly competition and for the individual who raises the most money between November 3, 2014 and July 11, 2015, in addition to bragging rights, we will award a GUARANTEED LOTTERY SPOT for 2016! (… and who doesn't want to skip the nail biting suspense of the lottery?)
Useful Links
My sincere thanks to those who have already donated and are currently fundraising.
Wishing you healthy training over the next five weeks,
Kelsy Trigg,
Race Director