So, you've registered for your first ultra trail marathon this year. Now what?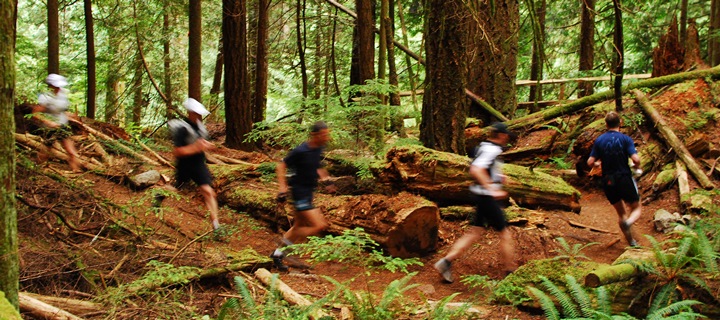 Well, all your running friends will say to you 'way to go' and your non running friends may wonder why anyone would want to do something like that!
At any rate, you are registered, committed and ready to go. You may have questions (maybe many!) about this amazing journey that you have undertaken.
If so, come on out to our Information Night at the Salomon Store in West Vancouver. Salomon is one of the significant sponsors of the KneeKnacker this year (thank you Salomon) and has kindly invited all first timers to hear presenters talk about trail running.
When: Monday March 10, 2014
Where: Salomon – Park Royal South, West Vancouver
Time: 7:00 – 8:00pm
We have some great presenters lined up so you won't want to miss this evening. We are happy to have Jed Ashton and Solana Klassen talk about trail footwear, clothing, fuel and replacement drinks. We are thrilled to have Ean Jackson share some of his personal stories as an accomplished ultra runner. Patricia Jensen will also talk about training tips for an ultra.
We will have time for questions and of course, draw prizes.
Again, thank you Salomon for hosting our information evening!
Now you know what to do….come on out and have some fun!
Patricia Jensen
KneeKnacker Race Committee
Virginia Mason
Manager, Salomon Store
West Vancouver