Jul 14, 2018 – Race day photos from Salvador Miranda (Panorama Park Set 4)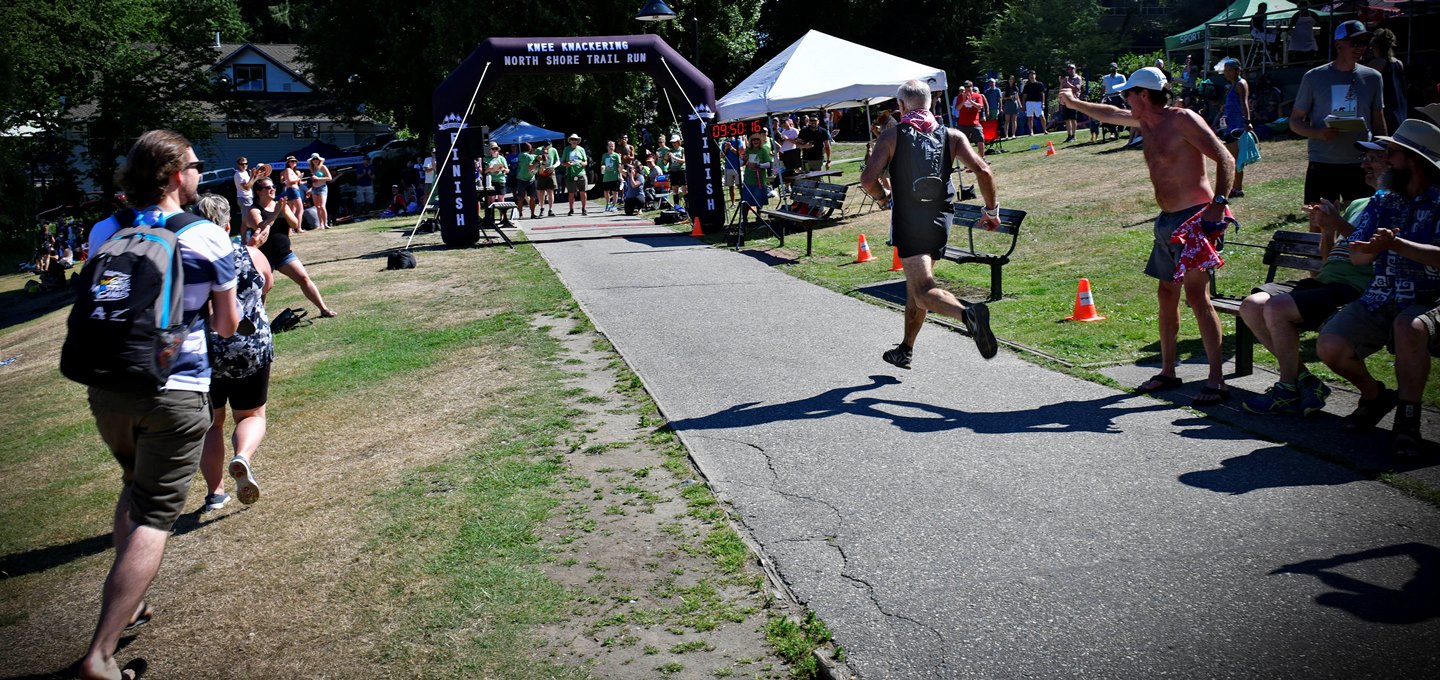 "When you finally see the finish line in front of you, the feeling of joy is intense, and you use your one remaining blast of energy to get there.  Once you cross it, the feeling of achievement is overwhelming, sometimes leading to laughter, sometimes even to tears. This is especially true for first timers, but even veterans of many times experience it. Completing this race, independently of the time it took, is a very major achievement"  …Salvador Miranda, 3 times Knee Knacker finisher.
Salvador Miranda's race day photos from Panorama Park is in this photo album.
Note: The proceeds of all photo purchases are donated to North Shore Search and Rescue.  Each photo is a digital download (without the KKNSTR watermark) for $2CAD.