Milestones, Part 1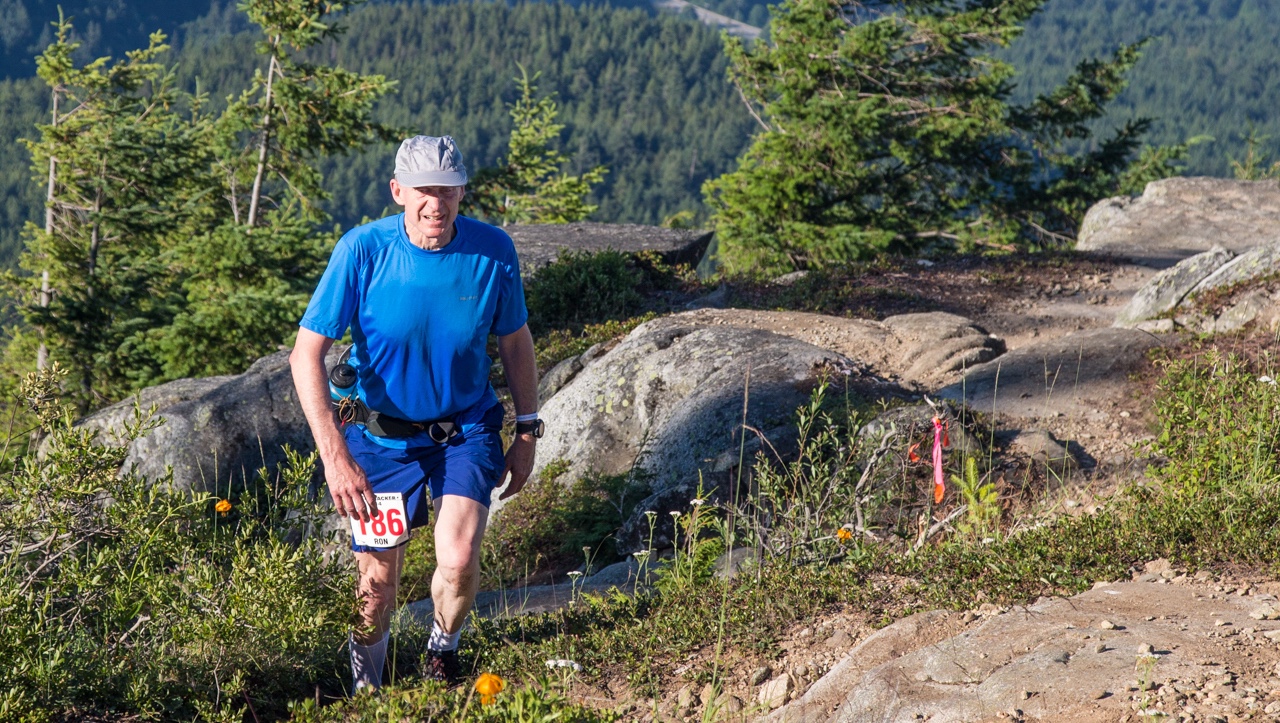 This is a milestone year!
Each year, we have about 50% newbies to the Knee Knacker and I love the excitement, anticipation and energy this brings. This also means we have about 50% of people who return for another day in the mountains, which brings a rich history, wonderful stories and a great sense of community.
This year is a milestone year for a number of people: Ron Adams and Neil Wakelin are going for their 25th Knee Knacker finishes, Jan Selman has her sights on setting the record for oldest ever female finisher & 70+ record holder, and Ron Nicholl will be taking to the trails as the oldest ever participant in the race at 72. How inspiring is this? For many people the thought of doing the Knee Knacker once, let alone 25 times or at 70+ years is hard to fathom. I love that as a sport and community, we have leaders who are showing us the way!
Stay steady and don't be afraid to walk short sections to regain strength" – Ron Nicholl
Reflecting on his favourite Knee Knacker memories, Ron shared that his 50+ age class win and PR of 6:33 was a highlight. He was in denial of how impressive his performance was until he stopped to realize he was the fastest 50 year old on the course that day. Ron also shared that his 2011 finish was a special day. He was close to the cutoff at Seymour Road and heard runners coming up behind him – Glenn Pace had sent two North Shore Rescue team members out to "chase" him in. Eventually, one got ahead of him to clear a path through the tourists and at the last bridge the NSR member asked Ron if he "had another gear". Ron found his other gear over the super rooty last section and came through the finish line with everyone cheering at 9:56!
When I asked if he had any advice for newbies to the sport, Ron said, "stay steady and don't be afraid to walk short sections to regain strength". Ron closed by commenting on how Enzo and the entire team make the race what it is. "Of all of my almost 300 races, Knee Knacker is tops".
Thank you, Ron! We are lucky to have you and I can't wait to cheer you in at the finish line this year.
Kelsy Trigg,
Knee Knacker Race Director