Brian VanOene (1955-2016)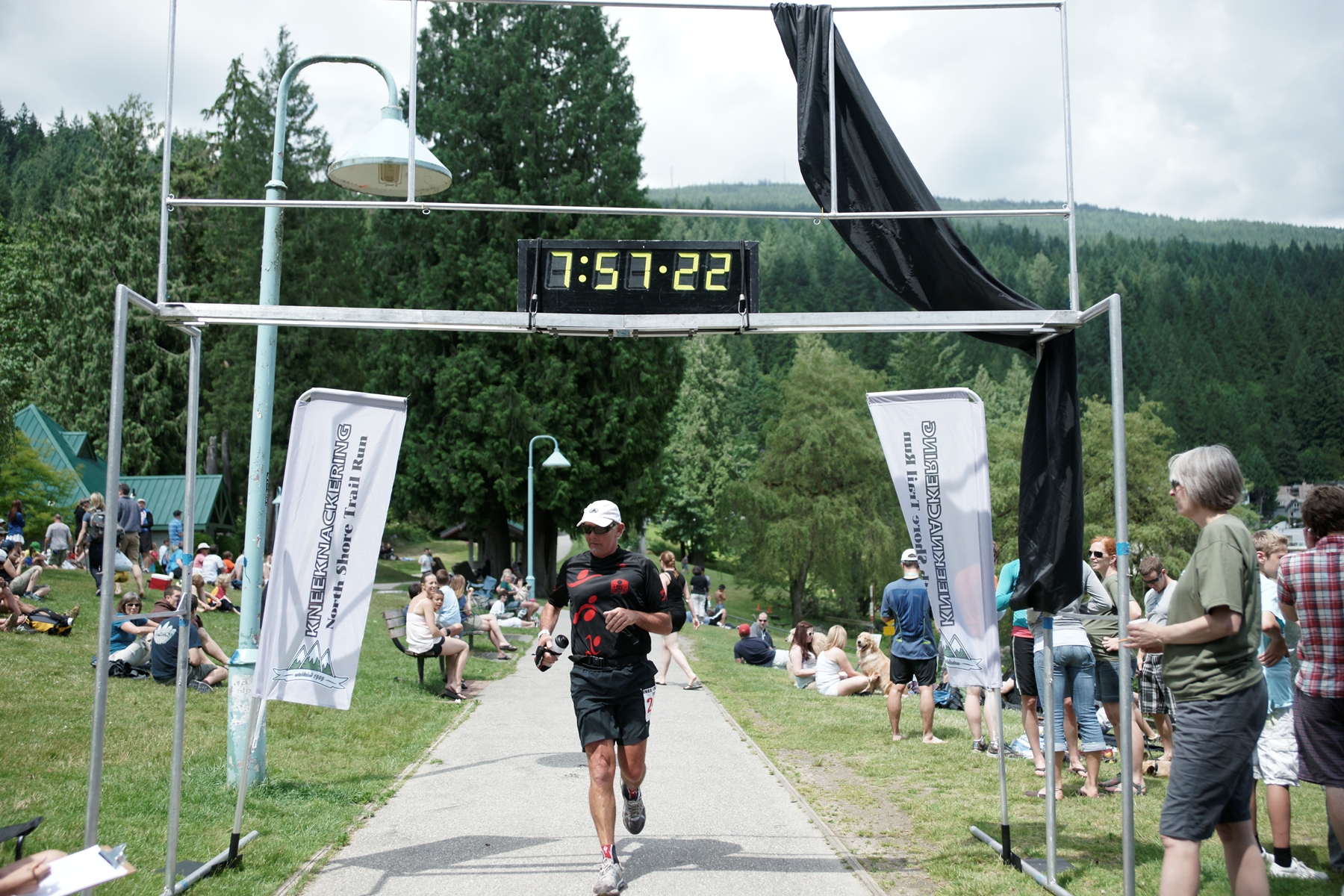 I am writing today about the loss of a member of our Knee Knacker extended "family". It's been a few weeks since Brian VanOene unexpectedly passed away at the age of 61.
There are many ways we can honour and remember Brian. I will always remember him as a perfectly imperfect human being – a shy, introvert working hard to actively participate in a world of extroverts. In doing this dance, he managed to always be genuine and sincere, and helpful to a fault. He also possessed a sharp sense of humour, and had an infectious laugh. I had not kept in close touch with him in the past decade, but I know I could count on him to be a friend for life, and to be there for me if I asked.
Brian was a true Knee Knacker pioneer, running the first of his 13 races in 1991. He was a very active participant in the early days of our group training runs, when we would consider the group large if we had 10 or more runners. He would also help with the race in any way he could, as we did not have a large volunteer base to draw upon at first. You would see him out marking trails, helping at package pick-up, and many other activities behind the scenes. He would often involve his 3 young children, instilling in them some invaluable lifelong lessons at an early age.
Brian would go on to participate in many more ultramarathon adventures after getting his feet wet with the Knee Knacker. Most were successful, but he learned some hard lessons along the way at events such as Badwater 146. He was also one of the first people who I personally knew that completed the Grand Slam of 100-milers in the summer of 1998 – Old Dominion, Western States, Leadville, and Wasatch.
One of his constant companions on many of these adventures was Rod Hatfull, another Knee Knacker pioneer who would also serve on our race committee for many years. Closer to home, Brian and Rod made many trips down to the White River 50-mile race in late July, and I was also at a couple of those races with them. I loved the routines they had established, especially the "mandatory" pre- and post-race meal at Zoopa's near Southcenter Mall in Seattle. Brian had found this all-you-can-eat bargain for about 10 bucks, and wanted to share his discovery with all his friends. Zoopa's is gone now too, having permanently shut down its doors last year.
Brian is survived by his 3 children – Carling, Cassie and Jessie. We wish you all peace at this difficult time, as you continue to process the loss of your father. Brian also leaves behind the children's mother, his ex-wife Jackie.
The community feels his loss as well. We trust his soul is out there exploring new trails, and finding more of the Zoopa's that are out there – always carrying the pioneer spirit, and looking out for all his friends and family.