2023 Race day photos from Panorama Park (Set 2) by Salvador Miranda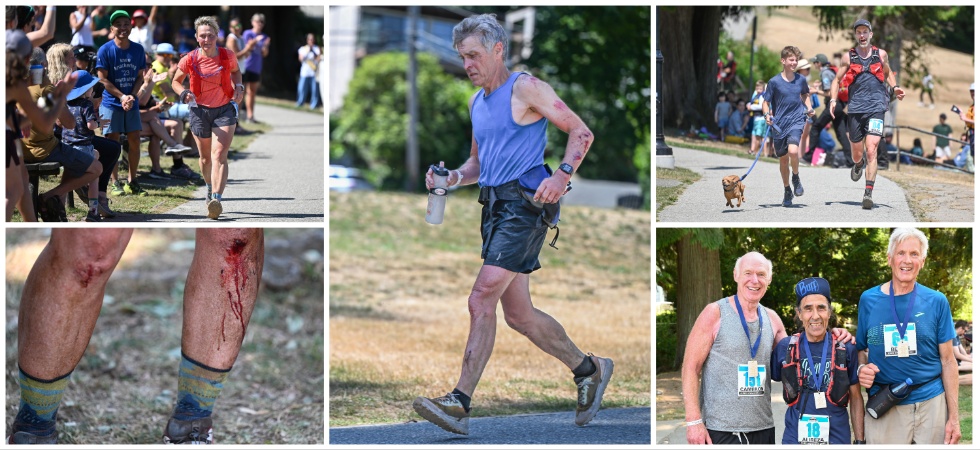 "No matter how exhausted and in pain you may be after 48 grueling kilometres, as soon as your foot touches the pavement on Panorama Drive after the last step of the final descent, a rush of adrenaline invades you and gives you that last bit of energy for a high-speed sprint to the finish line, the moment of glory, joy and perhaps tears.  The pain and fatigue are mitigated by the great party in the park with all your cheering friends and family." … Salvador Miranda, 3 times Knee Knacker finisher
Salvador Miranda's race day photos from Panorama Park are in this photo album.
Yes, there will be more race day albums.   All 2023 training and race day photo albums published to date can be found here.  
Note: The proceeds of all photo purchases are donated to North Shore Search and Rescue.  Each photo is a digital download (without the KKNSTR watermark) for $2CAD.