June 18, 2017 – Training run video and photos by Salvador Miranda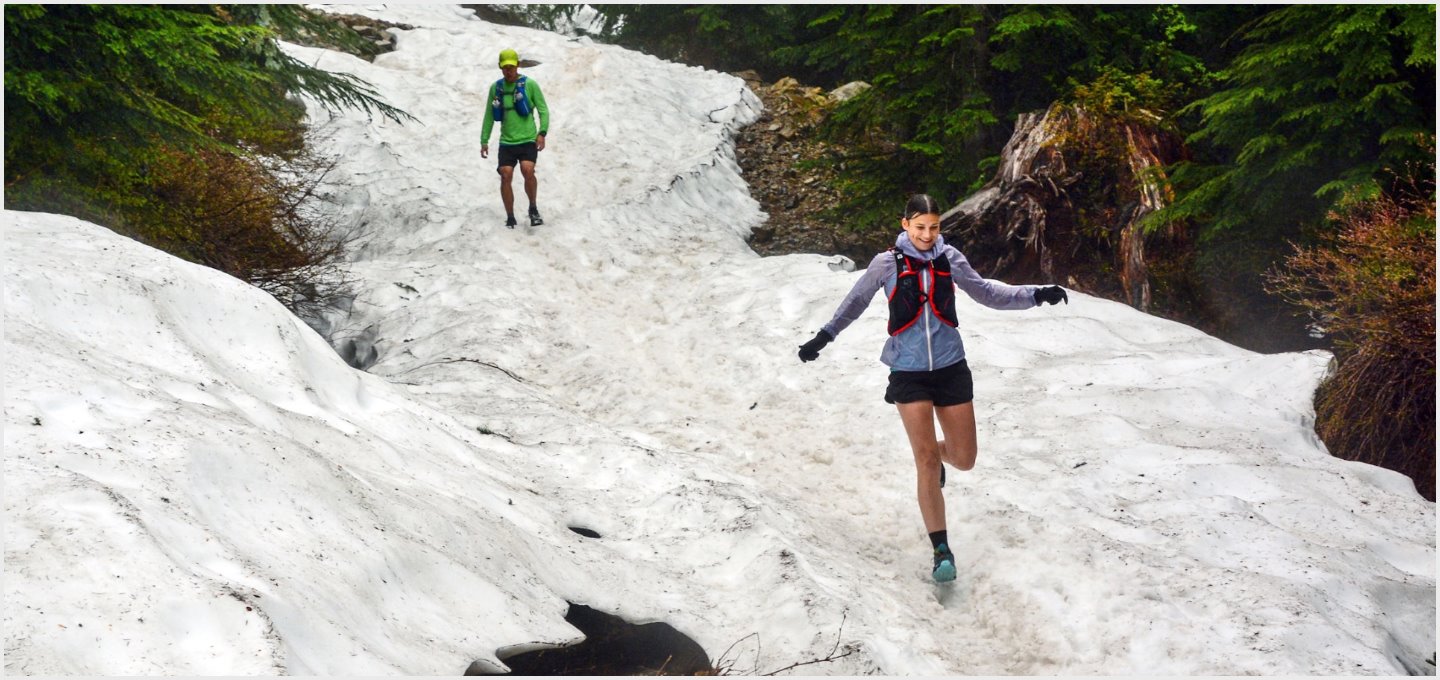 Per Glenn's training run report last week, "I don't want to jinx the upcoming training runs, so I will not mention how amazing lucky we've been with the weather so far".
Fast forward one week.  Wet, rain, drizzle, mist, soggy,  slushy snow and wind chill summed up this Sunday training run.   Below are Salvador's video link from the start and his photos as he stood on the side of the mountain in the rain while trying to keep his lens dry and defogged.   Kudos to Salvador for being out there and the 80+ runners who ran the longest and wettest training run this year.
Video link: The start at Nelson Canyon Park.
Photo album:   The descent from Black Mountain.
Note:  The proceeds of all photo purchase are donated to North Shore Search and Rescue.   Each photo is a digital download (without the KKNSTR watermark) for $1 CAD.