The Delicate Art of Parking (near Deep Cove)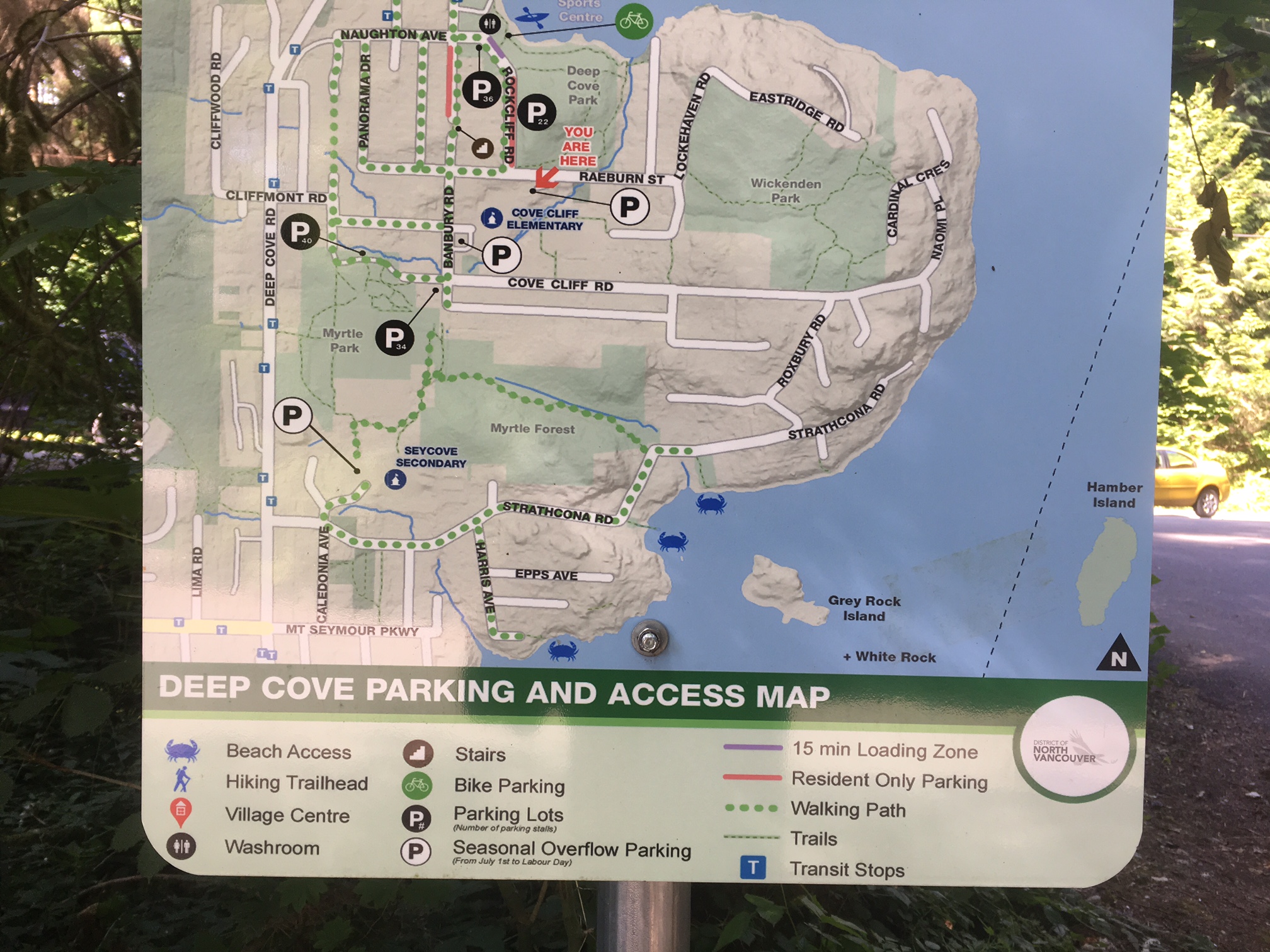 Greetings Knee Knacker runners, volunteers, friends, and family.
As I'm sure everyone knows, Deep Cove is a very busy place these days, especially on weekends. The greater trail running community is trying to be a part of the solution to the congestion problems in Deep Cove, so here's what we can all do to help out on race day.
1) For runners / volunteers / friends / family arriving BEFORE 10am.
Turn right at CLIFFMONT ROAD and find parking in the neighborhood areas. There are many parking signs to help you find a spot.
Please be respectful of the people who live in the area and allow up to 10 mins walk to get to Panorama Park if you're going to catch the shuttle bus to the start (the last bus leaving at 5:00 am).
2) For runners / volunteers / friends / family arriving AFTER 10am.
Please use the parking lots accessed off either CLIFFMONT ROAD or STRATHCONA ROAD (both are right turns off Deep Cove Road). The District of North Vancouver has put up a lot of parking signage… just follow the parking "sandwich signs" placed at key locations to lead you to the parking areas at:
Cove Cliff Elementary School
Myrtle Park
Seycove Secondary School
Thanks Everyone for helping to find a good solution to the congestion in Deep Cove.
– Knee Knacker Race Committee