Knee Knacker Update – July 1, 2019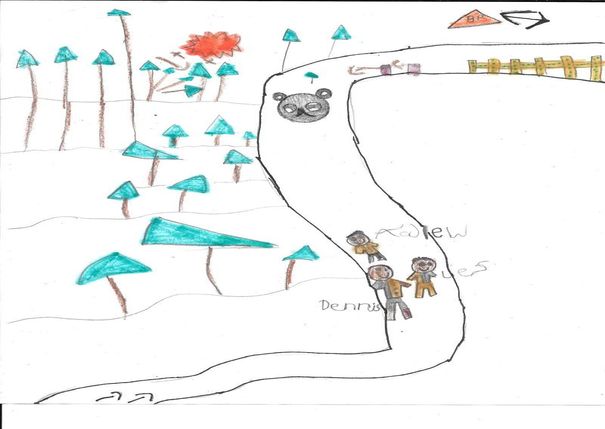 Hello Knee Knacker Runners! 
Happy Canada Day! I hope your training is going great and that you're feeling a bit fatigued but strong and are into taper mode. This email has a bunch of info so settle in and read on.
There's plenty underway at 'Knee Knacker Central' – over 200 volunteers are getting ready to roll and lots of work is going on behind the scenes to have everything in place for race weekend. THANK YOU to this crew!
Before I get into logistics, I want to share my heartfelt thanks to our Committee members who do cartwheels and handstands behind the scenes to make the Knee Knacker what it is. I am endlessly grateful for this incredible team who manages to balance full time jobs, family, friends, hobbies & all that life entails in addition to really significant time commitments with Knee Knacker. My continued & sincere thanks.
And on to logistics…
Bus Signup Required
We provide a free bus shuttle to the start line from Panorama Park in Deep Cove however you need to sign up to by July 5th to ensure you have a spot. With parking restrictions in place at Panorama Park, you can park at Cove Cliff School and walk to Panorama Park to get the bus.
Note, thanks to Panorama Park's caretaker, Jose, the bathrooms at the park will be open at 4:00am. If you see Jose, please thank him! It's worth taking advantage of these as the porta potties at the start line get busy quickly.
If you are NOT going to take the bus, please ensure you are clear on the changes in place this year for anyone driving to OR being dropped off at the start. We have been able to secure the Westport Gravel lot that is ~600m from the start line which is great HOWEVER what it means is that for safety sake, cars can not drive past this point. So… please factor in a few minutes to walk from the gravel lot to the start if you are not taking the bus from Panorama Park.
Party in the Park – RSVP required
We provide a meal at the Party in the Park to all runners and volunteers but you need to RSVP by July 5th. You can also purchase a meal ticket for your friends and family members (cash purchase at park) if you want to.
Awards
Please consider staying to cheer in the final finishers – we'll start the awards ~ 4:30 pm as soon as possible after the final cutoff. As always, it's important to us that we acknowledge every finisher, regardless of time and that we welcome all newbies to the Knee Knacker family. As with last year, in addition to the overall, age group and milestone finishes, we will be asking all first timers to join us for a round of applause and a 'Cohort of 2019 Photo'. We won't be calling everyone up individually, but everyone will get a certificate available online (so you can print or digitally share as you wish). We hope this makes for an even more enjoyable afternoon.
Volunteer Hours
If you haven't already submitted your volunteer hours, please do this ASAP. The intention is to give back to our community in any way that resonates for you. This does not need to be trail or Knee Knacker related. Thank you for this!
Fundraising – It's On!
We are grateful for the fundraising efforts that our community does in support of North Shore Rescue (NSR). Over the years, the Knee Knacker has raised/donated over $120,000 to various organizations and we believe so strongly in this that we allocate one GUARANTEED entry to the top fundraiser – wouldn't that be a great feeling to skip the lottery! We will tally the funds at NOON on July 7th. This year, we already have a record number of 25 people raising funds – thank you for this.
Volunteers – We love our volunteers!
We are so fortunate to have the best volunteers. Really. Though our spots usually fill up quickly, we still have some key roles with the Party-in-the-Park. Do you have family or friends that would like to hang out in beautiful Deep Cove & help Bev with the Party? Please send them to our volunteer sign up page. Thank you.
Packet Pickup
Packet Pickup is at the Salomon store at Park Royal in West Vancouver on Thursday, July 11th 5:30 pm – 7:00 pm. There is a limited packet pickup on Friday, July 12th 5:30 pm-6:30 pm for those who are unable to pick up Thursday – please come Thursday if possible.
IF YOU DO NOT PICK UP YOUR PACKET ON THURSDAY OR FRIDAY, YOU WILL NOT BE IN THE RACE!
If you aren't going to be able to participate in the race, please email me or if you pick up your race package, let the crew know then. This does NOT open up a spot for anyone else (we draw 272 names in the lottery for just over 200 people on the start line), and it's not transferable, but we will make note of this for our master list.
Race Briefing
Race briefing will be held on Thursday, July 11th from 7:00 pm – 7:45 pm. This is optional but highly recommended for first-timers and those who want to hear the latest and greatest updates. It's also fun to see everyone and share in the excitement!
Race Morning Check-In
When you arrive at the start, you must check in with our start-line crew. Safety is our #1 concern, and we need to know if you're on course. If you don't check in on race morning, you are not an official starter.
Drop Bags
After you check in, put your drop bag (any 'reasonable' sized bag labeled with your number) in the truck right behind the check-in tables. These will be transported to Cleveland Dam for you to use at the halfway point and then they'll be transported to the finish line for pick up.
Course Conditions + Updates
We'll provide the latest conditions at the race briefing on Thursday however, generally, the conditions are fantastic. There isn't a drop of snow over the high country and depending on race day temperatures, we expect some speedy times.                    
This is a good time to thank all our partners and permitting bodies that we work with to put on our run. It's no small feat to ensure we have all 16 permits in place each year.
Cutoff Times
There are cutoff times at each of the major aid stations – Cypress, Cleveland, LSCR and the Finish. If you are concerned about these times, search out Greg White at packet pickup + introduce yourself. Greg will be your best ally on race day + though he will be enforcing the cutoffs, he will also do his utmost to help you make good decisions along the way (and respectfully kick your backside to the next aid station!).
Aid Stations
There are plenty… 11 to be precise! However, the stretch from the start up to Black Mountain is a long one + we highly recommend you carry at least 1 bottle (most people will have 1+ litres). As you fly through the aid stations, do take a moment to notice the special efforts the Captains and teams put in… you may find live music, costumes, home-baked goodies, water guns, Disney themes, freezies, cold bandanas or ??? 
Reducing Our Impact on the Environment
Each year we look carefully at how we can reduce our impact on the environment and ask for your help in this too. Following are some improvements:
·        Cups – we are cup free. Please plan on using your handheld bottle, pack or a re-usable cup. To help with these efforts, Salomon West Van will be giving every runner a Salomon Soft Flask. These are fantastic bottles that pack small – you can pick up your flask when you pick up your race packet. Our sincere thanks to Salomon West Van for providing these.
·        Drop Bags – if you'd like to use a drop bag, please bring your own (reusable) bag on race morning.  Label it clearly with your number (and name if you wish) and use the guideline of a shoe box as a 'reasonable' size.
·        Finishers' pictures – we will make the finisher pictures available online instead of printing them out as we did in previous years. This way you can use the digital image as you like!
·        Finishers' certificates – will be available to everyone online this year.
·        Garbage + Recycling – we've partnered with Green Coast Rubbish to allow us to have compost, recyclables and garbage sorted, to keep the park clean and to minimize our impact. Please help us with this! Bridge Brewing will be providing a Knee Knacker beer glass this year and you are welcome to bring re-usable plates or utensils if you'd like to. Thank you for this.
Sponsors
Please support them! Without our sponsors' generous donations, our run wouldn't be possible. THANK YOU, Sponsors!
North Shore Rescue
Is again partnering with us to lead our race day safety efforts. I can't begin to tell you what these amazing folks do behind the scenes to keep us safe! There will be ~20 NSR volunteers for us on race day alone. If you get the urge, please consider donating. At a minimum, please thank them profusely when you see them!
Volunteers Thanks
We have the best. I really can't say much more. Please thank them. A lot. Let them know how much we appreciate all they do!
Please reach out to me anytime – I love hearing how training is going and sharing the anticipation of the day.
Happy Tapering,
Kelsy.