33rd Knee Knacker Aid Station Captains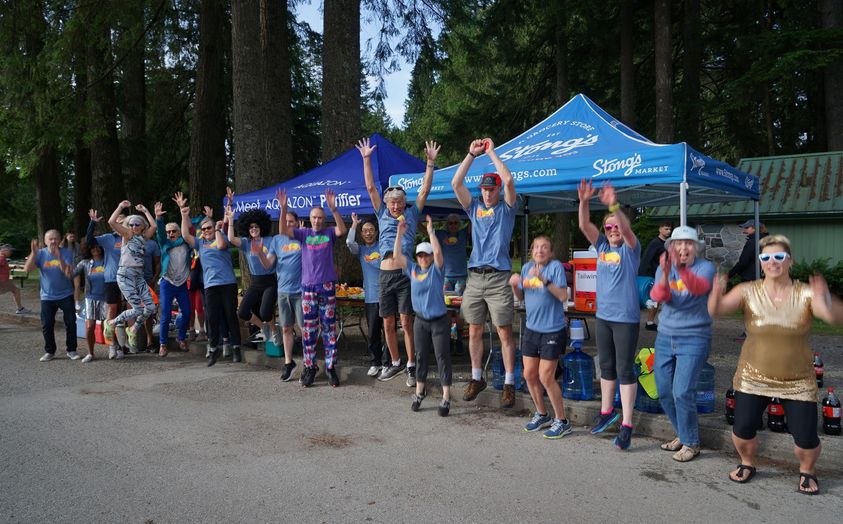 WELCOME AID STATION CAPTAINS TO THE 33rd KNEE KNACKERING NORTH SHORE TRAIL RUN!
We are so happy to welcome back our seasoned captains and also welcome our new captain to the Knee Knacker Trail Race! We are so grateful for your time, energy, enthusiasm, and dedication to this wonderful event. We could not do this without your support!
We have nine aid stations on the course and a fabulous finish line with great recovery snacks and drinks.
Our captain line up for this year include:
Megan Eastwood (Black Mountain – water only)
David Montgomery (Cypress Mountain)
Hollyburn Lodge (water only)
Sibylle Tinsel (Cleveland Dam)
Jacquie Boyer (Skyline)
Tracy Page (Mountain Hwy.)
Ellie Greenwood (LSCR)
Stephanie Palmer (Hyannis)
Joesph Logelin (Seymour Road)
Christina Trotter – Finish Line (Panorama Park)
We are so grateful for all of you!
If you have never run the Knee Knacker before … you are in for a real treat at each of our aid stations.
Please note: the Knee Knacker Trail Race will be cupless again this year. Our hope is to reduce our environmental impact by reducing waste and recycling as much as we can at our aid stations.
We will have jugs ready to fill your water bottles and bags, but runners will need to bring their own cups if they wish.
Wishing you all the best with your training!
Patricia Jensen,
Aid Station-Grand Central Coordinator.