Thank you from Kelsy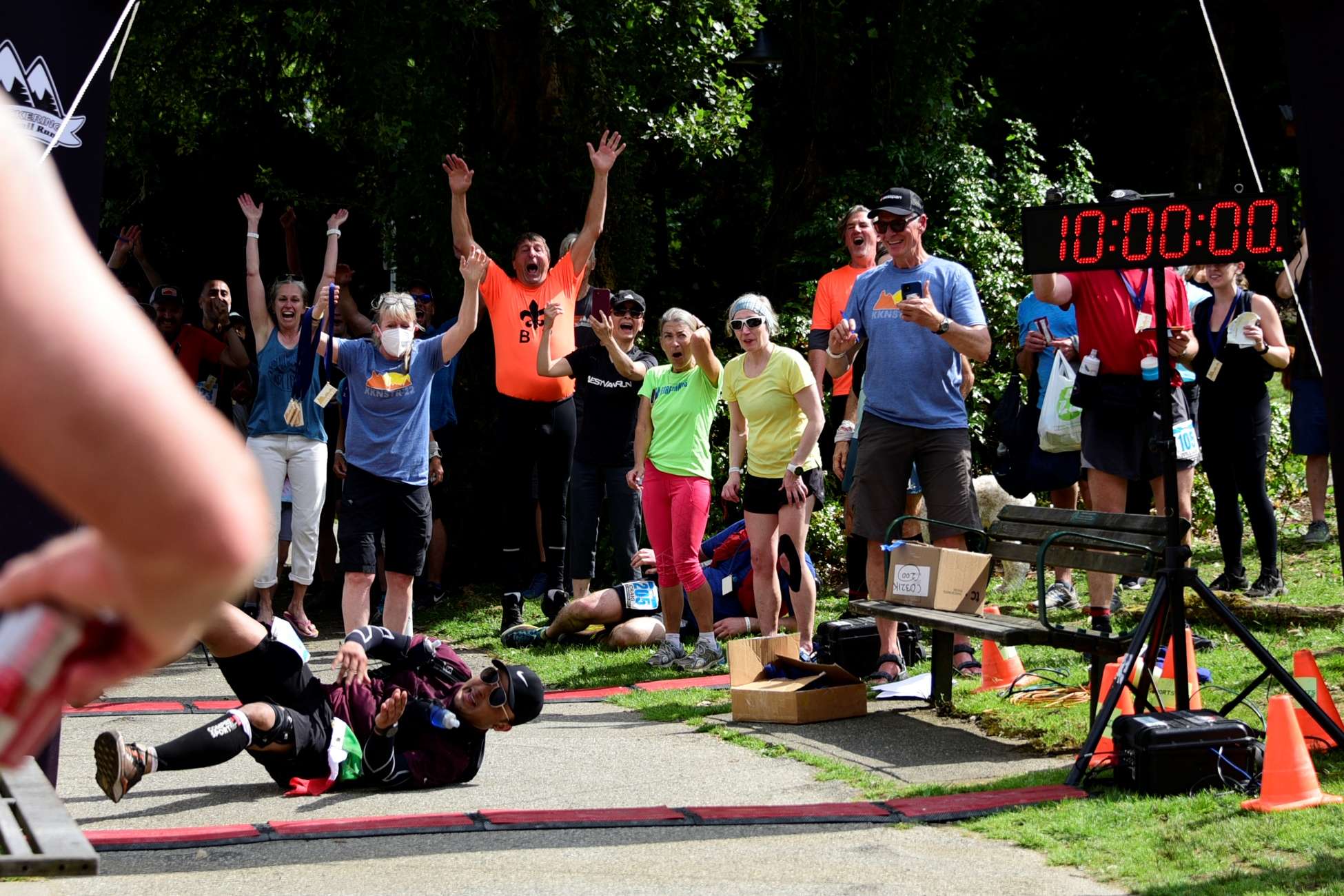 Hello Knee Knacker Runners!
Wow, what a day! I want to extend my heartfelt thank you to each of you for making our community what it is. It's been a long 3 years in between races and it was emotional to be back together.
To those of you who had a great day on the trails AND to those of you who fought through a less than ideal day, my sincere congratulations. I talked to many of you who were so happy to be back even though overall times were slower and cramping was common. Feeling that 'collective gratitude' was special. There were some stellar performances and just as importantly, there were connections and re-connections made.
We are in the midst of post-KKNSTR wrap-up and over the coming days we'll share more race photos and updates. Please feel free to post about your day if you wish – I love hearing your stories. Please also send me any feedback or suggestions you have. We strive to make this an amazing runner and volunteer experience and I welcome your comments.
I can't think of a better way of reminding us just how extraordinary this year was than sharing Miguel Soto's full-out sprint finish. 9:59:59 with everyone cheering every step. Spectacular! Photo Credit: Karen Chow. (and check out 2 different angles of video on FB).
Thank you for being a part of this 'little race across the north shore'. Soon enough, we'll be planning for next year – mark your calendars for July 8, 2023 – but for now, on behalf of our Knee Knacker Committee, I wish you a great recovery and rest of your summer!
Happy Trails,
Kelsy.