Stairway to the Finish Line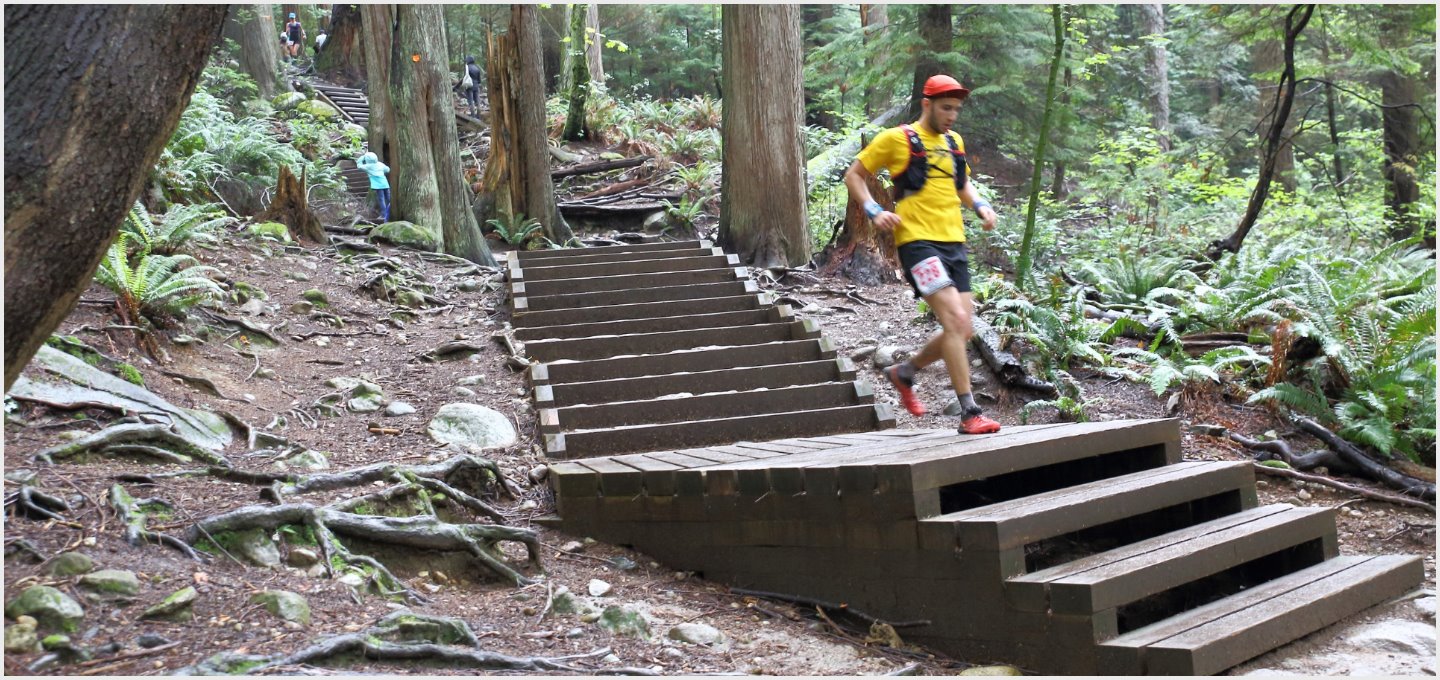 "With the finish line so near,  runners still need to remain focus; stay upright; dodge hikers; before merging to Panorama Park path, to family, friends, fans and the finishing arch."   …Ron Nicholl, 18 times Knee Knacker Finisher
Checklist to race day:
RSVP to Party in the Park by June 30.  Bridge Brewing is sponsoring a free beer for all finishers during the Party in the Park.
Submit volunteer hours by June 30
Last Sunday group training run (July 2)
Race packet pickup, race briefing and mug shots on Thursday, July 6 at Salomon West Vancouver.  (Friday. July 7 – packet pickup/mug shots only)
and… 10 more sleeps until race day!