Photos from "An Evening with Ellie Greenwood"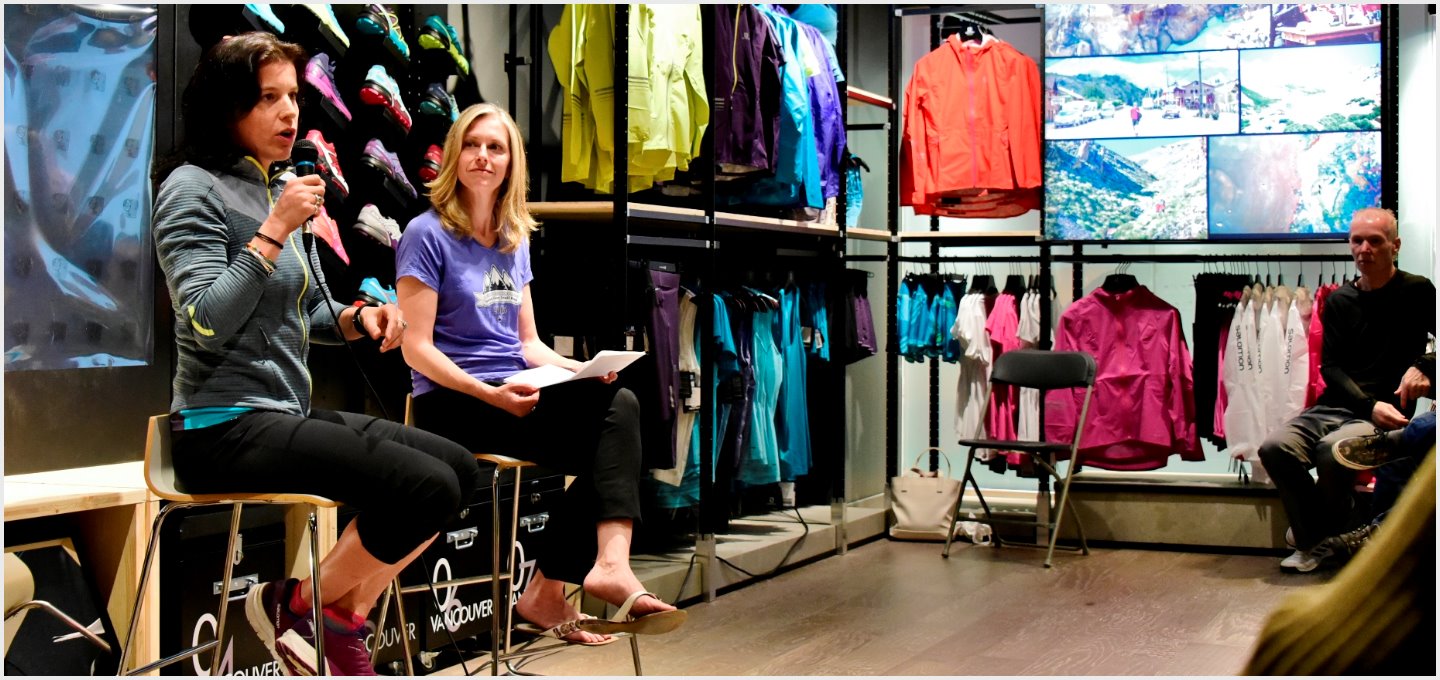 Ellie Greenwood answered trail running questions:
– What is your best race and why?
– What to eat on the trails?
– How did you make the leap from a very good runner to being an extraordinary runner?
– In your opinion, what makes an event a success for you as a runner?
– What are the 2 most important items to splurge as a trailrunner?
– and many more….
Her answers and stories were entertaining, insightful and inspiring.  Thank you, Ellie!
Many thanks to Ginni Mason and her Salomon West Vancouver crew for their herculean effort to prepare the yet-to-opened, still-undergoing-renovation Salomon West Vancouver store for this event.  Also, for the fabulous door prizes.  In the photos, you will get a sneak peek of Salomon West Vancouver new look.
Karen Chow's photos from this evening can be found in this photo album.
Note:  The proceeds of all photo purchase are donated to North Shore Search and Rescue.   Each photo is a digital download (without the KKNSTR watermark) for $1 USD.