May 2, 2016 – Runners' Night Video and Photos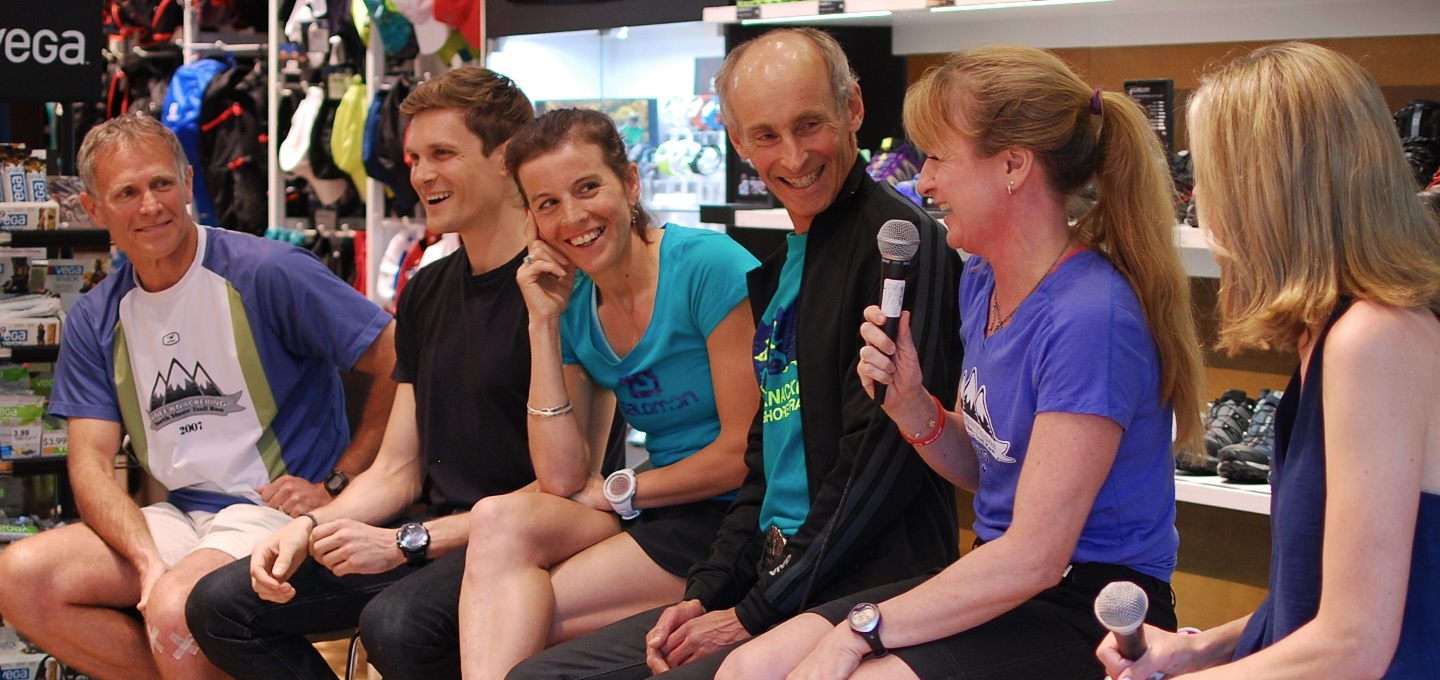 Many thanks to Keith Wakelin, Chris Jones, Ellie Greenwood, Peter Findlay and Patricia Jensen for their Knee Knacker stories and trail running advice.    Thank you to Salomon West Vancouver for hosting this event and the fabulous door prizes.
The live-stream setup by Gregan Dunn and Enzo Federico has been upload to this video link.  Note:  The panel discussion starts at the 41 minute mark.
Karen Chow's photos are in this photo album.
For more trail running advice, last year Gregan recorded Gary Robbins 2015 fireside chat.