June 2, 2018 – Trail Maintenance Photos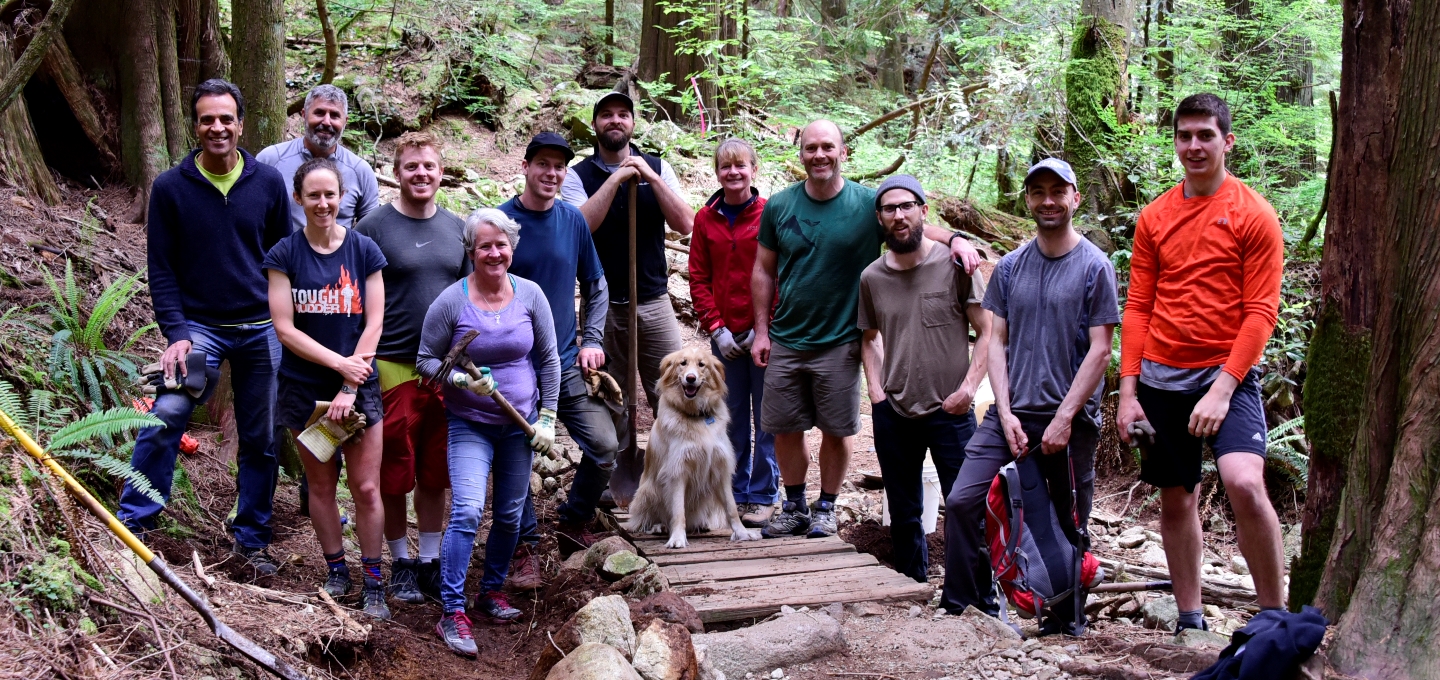 This year trail maintenance crew was at Kilmer Creek basin.  The crew created channels, armoured up creek banks, to help prevent creek overflow on the bridge during heavy rain events, drainage and the creation of a raised trail-bed and armoured up creek banks.   As the crew worked, it seems like the who's who of local trail runners ran pass.    Kudos to the runners in their quest to complete the Vancouver 100.  Yes, running the Knee Knacker there and back.
During the training run on June 3, check out the trail work at Kilmer Creek basin.
Reminder:   The meeting place will be Cliff Cove Elementary School in Deep Cove (1818 Banbury Road, North Vancouver) not Panorama Park at 7:30am.
Karen Chow's trail maintenance photos can be found in this photo album.
Note:  The proceeds of all photo purchases are donated to North Shore Search and Rescue.   Each photo is a digital download (without the KKNSTR watermark) for $2 CAD.