Hyannis M*A*S*H* aid station photos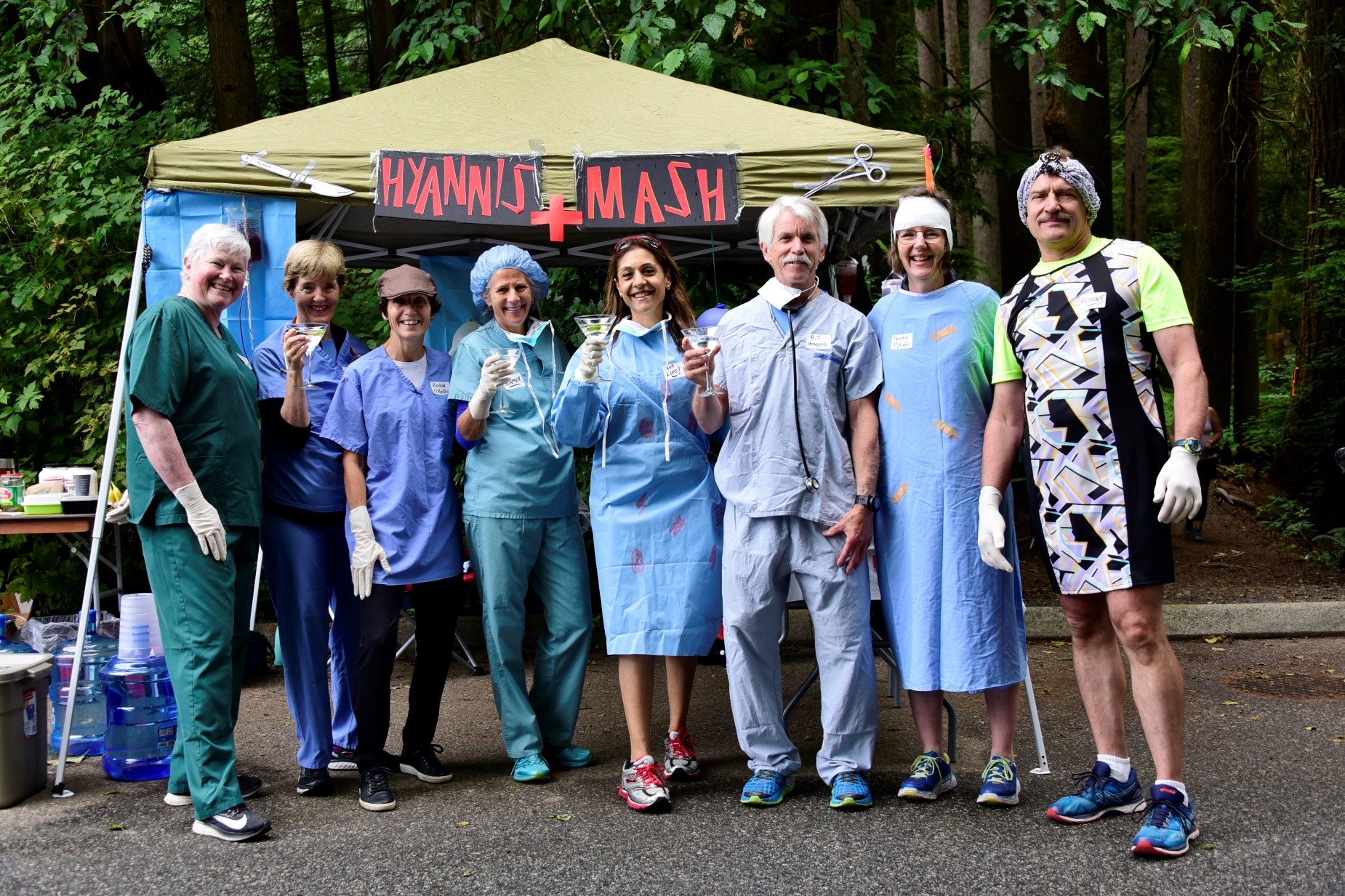 "Racers can be excused for thinking that the M*A*S*H tent at the Hyannis Road aid station is just an apparition: After all, who would have expected that this long-time crew would combine nourishment, humour, and some pseudo-medical care in their own field hospital? Whether you need a shot of electrolytes, a sponge-down from the triage unit, or nostalgic references to the characters from this long-running '70s and early '80s Korean War comedy-drama series, Pat Love's team has the racers covered. With 40km already under their boots and the Seymour Grind looming in the distance, the Hyannis motif could not be more appropriate."  …Dennis Marchant, 8 time Knee Knacker finisher.
Karen Chow's photos of Hyannis M*A*S*H* aid station are in this photo album.
More than halfway through posting the race day photos.   Have you miss any photo albums?   A summary of race day and training run photos posted to date can be found here.
Note: The proceeds of all photo purchases are donated to North Shore Search and Rescue. Each photo is a digital download (without the KKNSTR watermark) for $2CAD.