Registration for KKNSTR 2016 opens on NYE!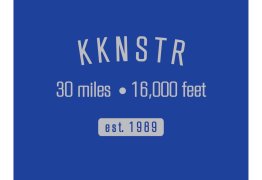 It's almost time! Registration opens December 31st at noon PST, just in time for you to put Knee Knacker at the top of your New Year's resolution list.
** Please note important date changes: Entries close JANUARY 31st, 11:59pm& LOTTERY DATE IS FEBRUARY 2, 2016! **
The entry fee is $130CAD. You will only be charged a $10CAD fee to enter the lottery, and if your name is drawn, the remainder of the entry fee (an additional $120CAD) will be charged at that time.
Happy training & see you on the trails,
Kelsy Trigg
Race Director.