Knee Knacker Update – May 28, 2023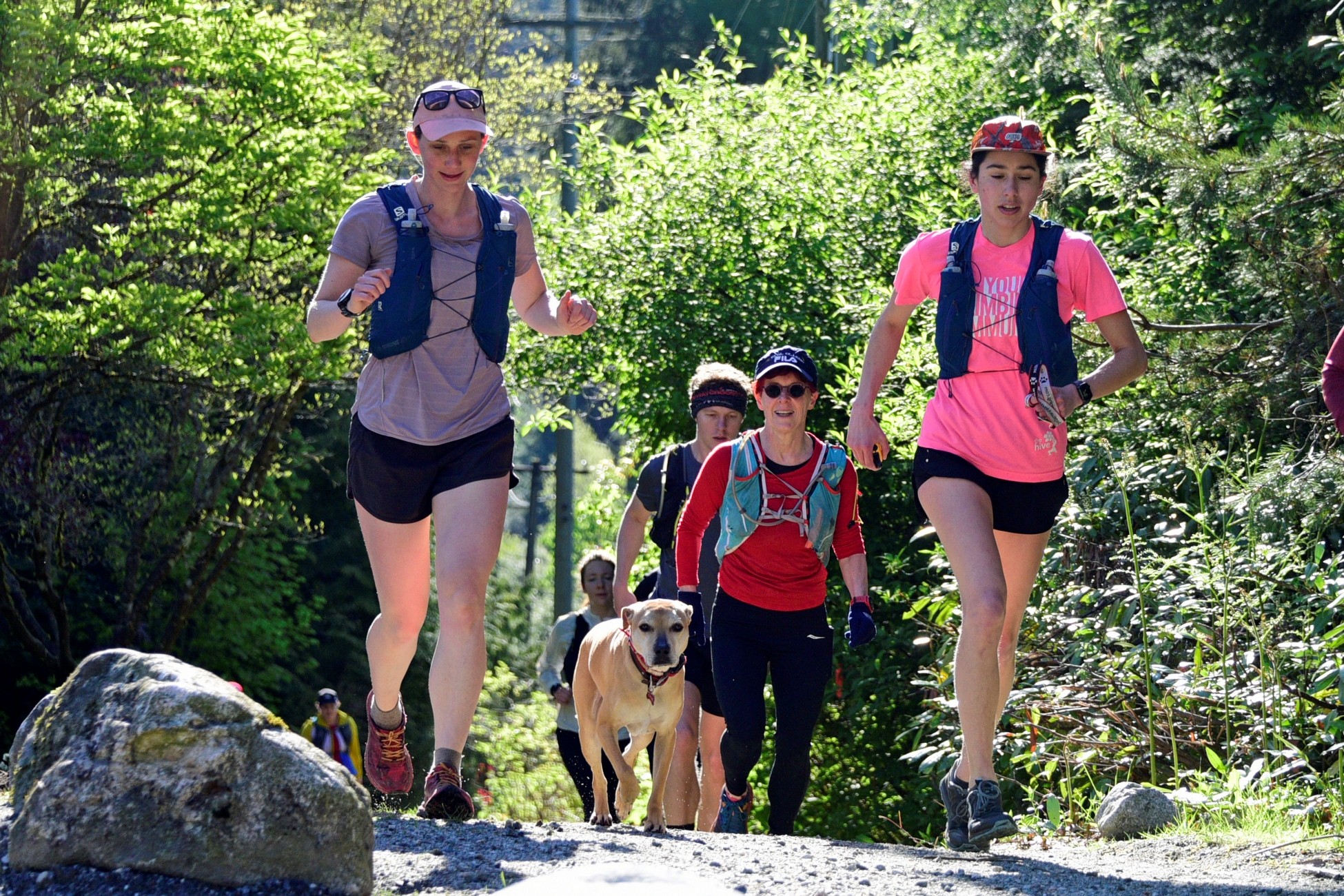 Hello Knee Knacker Runners!
With less than 2 months until race day, things are movin' + shakin' at Knee Knacker Central! We'll keep you posted with updates on our site + fb/insta over the coming weeks and please reach out to me at any time. When people ask what keeps me coming back, it's absolutely the trails and mountains but also the stories I get to hear and adventures we all share along the way. Thank you for this!
EVENTS
We had a great turnout for our recent "Runners' Night" at our sponsor Forerunners North Van store, and we are super excited to be co-hosting our first Trail Runners' Safety Workshop on Monday, May 29th with North Shore Rescue. This workshop will focus on the safety aspects of planning, training, and being active in our local mountains. We've had great interest in the event, which booked up very fast, so we're opening a few extra spots to accommodate as many as possible. To secure one of these spots, you need to use the code 'EMAIL' with this booking link.  ** please note – if you booked a ticket and won't be able to make it, PLEASE cancel this in Eventbrite so that as many people as possible can attend. Thank you! **. A reminder too that fundraising for North Shore Rescue is underway!
RUNNERS GUIDE
To help streamline where to find info, we've recently created a "Runners' Guide" for 2023 full of great information. There's also lots of info on our site for those that want additional info.
PARTY AT THE PARK
We are very excited to be partnering with Deep Cove Pizza this year to provide pizza at our finish line. Meat and veggie options will be available, however, if you would like a vegan option, please email me before May 31st so we can plan for this!
VOLUNTEERS
We love our volunteers! If you or a family member wants to volunteer, please reach out to Dennis via our volunteer form. We currently have a few coveted aid station captain roles that have come available. Additionally, we expect to have a few committee roles available in the coming years, so if you're interested in learning more, feel free to reach out to me for more info.
TRAINING RUNS
Training runs are well underway and everyone is welcome. Details on both Wednesday evenings and Sunday mornings are posted on our site.
Happy training,
Kelsy on behalf of the Knee Knacker Committee