Important Race Day Info from the Race Director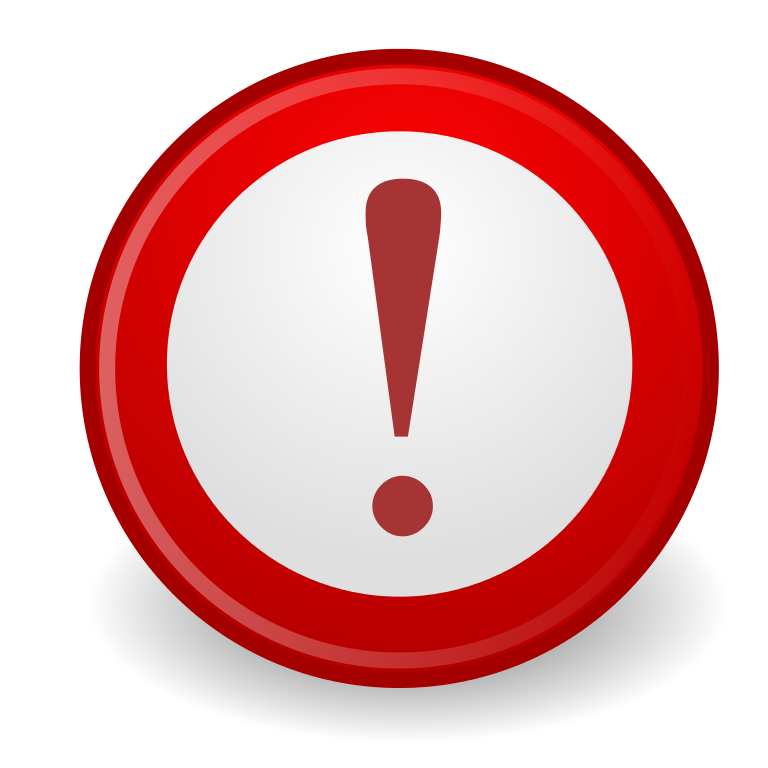 Hello fellow Knee Knackerers!
This is the email to read… all you need to know about race day & logistics leading up to it. It's a long one so sit back, grab yourself a beverage & enjoy the anticipation.
As you can imagine, there's plenty underway at 'Knee Knacker Central' – over 200 volunteers are ready to roll & lots of work is going on behind the scenes to have everything in place for race weekend. THANK YOU to this crew! We have just 3 coveted spots left at the Party in the Park, marshaling in the final stretch from Quarry Rock (we give you a whistle for this one!), and at Indian River Road. If you have family or friends that want to help out, please be in touch with Dennis through our volunteer form.
Before I get in to logistics, I want to share a particularly heartfelt thank you to Wendy Montgomery, my Race Day RD and Enzo Federico, Knee Knacker co-founder and mentor extraordinaire. While there are literally hundreds of people working behind the scenes and neither of these two want any spotlight, it's important for me to share what they mean to me. I personally wouldn't be able to run the race without them, and the magic that is orchestrated comes together with their steady hands. Thank you, my friends!
And on to logistics…
Packet Pickup – is at the Salomon store at Park Royal in West Vancouver on Thursday, July 6th 5:30pm – 7:00pm. There is a limited packet pickup on Friday, July 7th 5:30pm-6:30pm for those who are unable to pick up Thursday – please come Thursday if possible.
IF YOU DO NOT PICK UP YOUR PACKET ON THURSDAY OR FRIDAY, YOU WILL NOT BE IN THE RACE!
We encourage you to shop at the Salomon store however, please don't ask the Salomon team for your race packet – our Knee Knacker volunteer crew will have this and packet pickup will start at 5:30pm.
Race Briefing – will be held on Thursday, July 6th from 7:00pm – 7:45pm. This is optional, but highly recommended for first timers & those who want to hear the latest & greatest updates. It's also fun to see everyone and share in the excitement!
Race Morning Check in – when you arrive at the start (via bus-see below), you must check in with our start-line crew.Safety is our #1 concern, and we need to know if you're on course. If you don't check in on race morning, you are not an official starter.
Drop Bags – after you check in, put your drop bag (any 'reasonable' sized bag labeled with your number) in the grey Mazda truck right behind the tables. These will be transported to Cleveland Dam for you to use at the halfway point & then they'll be transported to the finish line for pick up.
Parking, Buses & Bathrooms – parking is going to be tight. As Deep Cove is spectacular in the summer, parking will be tricky however, we've secured permission to park in several nearby locations so just leave yourself up to 10 mins to get to the start line. For race morning, please take one of the 3 *free* buses that leave Panorama Park at 4:45, 4:50 and 5:00am. Note, thanks to Panorama Park's caretaker, Jose, the bathrooms at the park will be open at 4:00am. If you see Jose, please thank him! It's worth taking advantage of these as the porta potties at the start line get busy quickly.
IMPORTANT: We highly encourage you to take the bus in the morning, however if you are being dropped off at the start and your ride wants to watch the race start, please be extremely respectful of the neighbours & plan on parking over 1km away. There is no parking right at the start – buses need to turn around and it is very tight. Thank you for this.
Course Conditions & Updates – we'll have the latest & greatest on course conditions at our race briefing on Thursday. With the recent hot weather, snow is melting fast but there may be remnants and some good mud patches in the high country. A reminder that this can make for muggy conditions even early on, so plan to hydrate well & remember to use your drop bag at Cleveland Dam for any special supplies.
With the completion of the re-built Hollyburn Lodge, the Hollyburn aid station will be back to its 'historical' spot and there will not be the minor diversion around Hollyburn that was necessary last year.
Cutoff Times  – there are cutoff times at each of the major aid stations – Cypress, Cleveland, LSCR and the Finish. For anyone who is concerned about these times, search out Laddie Hannam at packet pickup & introduce yourself. Laddie will be your best ally on race day & though she will be enforcing the cutoffs, she will also do her utmost to help you make good decisions along the way (and respectfully kick your backside to the next aid station!).
Aid Stations – there are plenty… 11 to be precise! However, the stretch from the start up to Black Mountain is a long one & we highly recommend you carry at least 1 bottle (most people will have 1+ litres). As you fly through the aid stations, do take a moment to notice the special efforts the Captains & teams put in… you may find live music, costumes, home-baked goodies, water guns, Disney themes, freezies, cold bandanas or ???
Party in the Park – is happening again this year! With this being our third year with a Party in the Park, it looks like it will be our first year with great weather! I hope to see everyone there. Food service provided by Encore Catering will start at 12:30pm and go until 4:30pm and we will have beer (including your first beer free!) from Bridge Brewing. If you didn'tRSVP, DO SO RIGHT NOW! If you don't have a ticket, you are still welcome to celebrate at the Party in the Park, you just won't have a meal reserved. For those who do RSVP, you can pick up your tickets at packet pickup or Panorama Park.
We've partnered with Green Coast Rubbish to allow us to have compost, recyclables and garbage sorted, to keep the park clean and to minimize our impact. Please, please, please help us with this! You are welcome to bring your own beer mug for the beer garden, and any other re-usable plates or utensils you'd like to. Thank you for this.
Awards – please consider staying to cheer in the final finishers – we'll start the awards as soon as possible after the 4pm cutoff. We are making some changes to our awards ceremony this year as we've heard your feedback that it's too long. What's important to us is that we acknowledge every finisher, regardless of time and that we welcome all newbies to the Knee Knacker family. This year, in addition to the overall, age group & milestone finishes, we will be asking all first timers to join us at the front for a round of applause and a 'Cohort of 2017 Photo'. We won't be calling everyone up individually, but everyone will get a certificate available online (so you can print or digitally share as you wish). We hope this makes for an even more enjoyable afternoon and as always I'm happy to hear your feedback on changes we make.
We have some special awards again this year. We'll be celebrating Ron Adams & Neil Wakelin's record 27th finishes, we'll be presenting our newest 25-time finisher, Ean Jackson with his beautiful belt buckle and will celebrate Peter Findlay's 20th! We will also be retroactively presenting all 20th time finishers with a gorgeous plaque commemorating this accomplishment. We reflected on how significant this milestone is and decided that we didn't adequately recognize this.
Reducing Our Impact on the Environment – each year we look carefully at how we can reduce our impact on the environment and ask for your help in this too. Following are some improvements:
– Cups – there will be VERY LIMITED and cups on course this year, mostly at the later aid stations.  Please plan on using your handheld bottle, pack, or a re-usable cup for the majority of your refills.  To help with these efforts,Salomon West Van will be giving every runner a Salomon Soft Flask. These are fantastic bottles that pack very small – you can pick up your flask when you pick up your race packet. Our sincere thanks to Ginni and Salomon West Van for providing these.
– Drop Bags – we won't be distributing plastic bags at packet pickup this year.  You will need to bring your own (reusable) bag on race morning.  Please label it clearly with your number (and name if you wish) and use the guideline of a shoe box as a 'reasonable' size.
– Finishers' pictures – as with last year, we will make the finisher pictures available online instead of printing them out as we did in previous years.  This way you can use the digital image as you like!
– Finishers' certificates – will be available to everyone online this year.
Volunteer Hours – thank you to those who have already submitted their hours. Collectively, we really do make a big impact in our community! If you haven't already let us know what you've done, please do. Thanks.
Sponsors – please support them! Without our sponsors' generous donations, our run wouldn't be possible. Salomon provides extensive prizing, a host location & a great discount, IGA provides all of the aid station food, Icebreaker shirts are second to none, Hammer is our go-to gel & drink provider, Bremners provides juice and prizing, Honey's fuels us all with donuts, Alkiss provides us with all of our water (and they've added sponges to the mix this year to ensure we are hydrated all over!), Wild Trails Coffee provides a beverage to all runners and volunteers, Bridge Brewing supplies our beer (including a free beverage to all runners) & Langara School of Massage provides massages at the finish line. THANK YOU, Sponsors!
North Shore Rescue – is again partnering with us to lead our race day safety efforts. I can't begin to tell you what these amazing folks do behind the scenes to keep us safe! There will be ~20 NSR volunteers for us on race day alone. If you get the urge, please consider donating. At a minimum, please thank them profusely when you see them!
Volunteers – we have the best. I really can't say much more. Please thank them. A lot. Let them know how much we appreciate all they do!
Enjoy the next 4 days… I look forward to seeing you on Thursday!
Happy tapering,
Kelsy Trigg
Race Director