Who will toe the line? Lottery results on February 5, 2018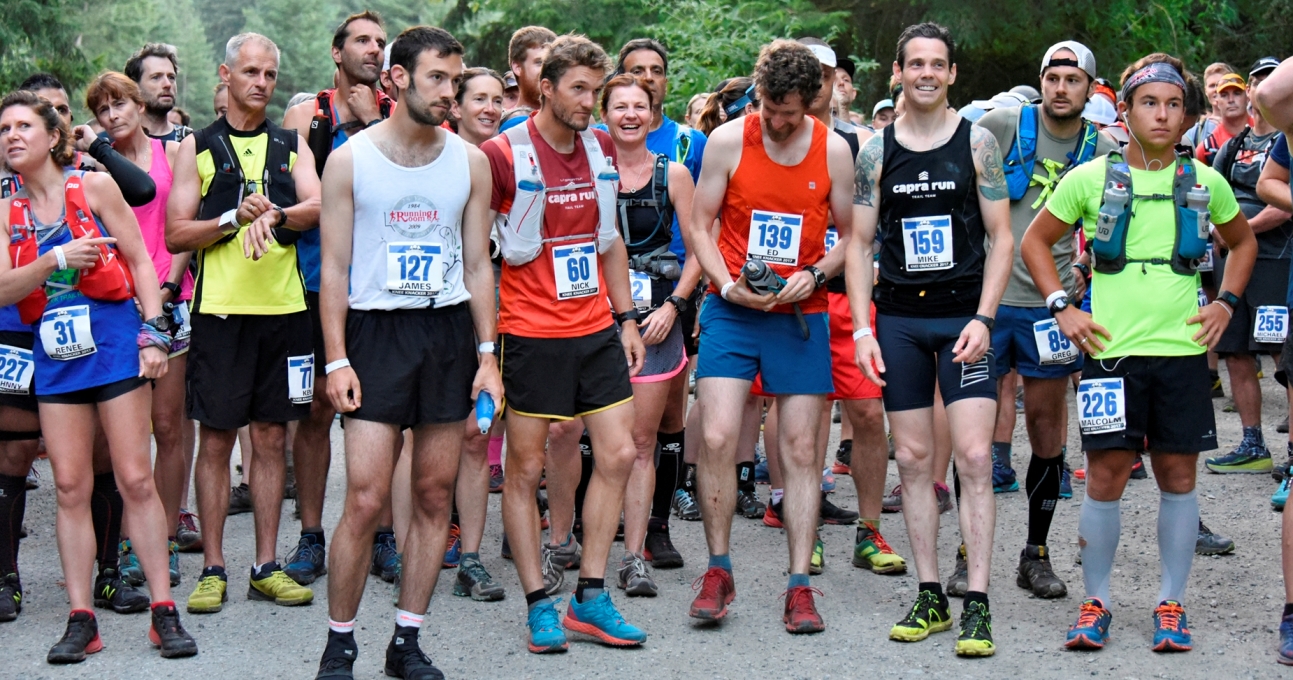 2017 Knee Knacker start line.   Will you be toeing the line on July 14, 2018?
Check out the lottery results live at Knee Knacker Facebook page on February 5, 2018 at 7:30pm PST.  With his witty and lyrical banter, Tom Craik will entertain you as he announces the 270 names selected in the lottery.
Samples of Tom's entertaining FB posts from 2017:
Time to quit that nasty Netflix binge watching over a glass of wine (really a bottle) and bar of chocolate.  You need to train. You just got into the Knee Knacker.

Time to start livin' the dream of going to bed early, always being hungry, always needing a shower, and spending your whole weekend doing something to make a run happen.

 
Enzo summarizes this year's lottery stats:
498 entrants
270 to be selected – with attrition of ~24% this will put ~205 runners on start line (based on historical attrition rates)
26 entrants are guaranteed based on rules at http://www.kneeknacker.com/lottery/

after 26 guaranteed entrants, we are left with 472 names into the lottery (498-26=472)

244 spots left to draw (270-26=244) from those 472 names

odds of getting in – 244/472 = 51.7%