Photos from Knee Knacker Information Night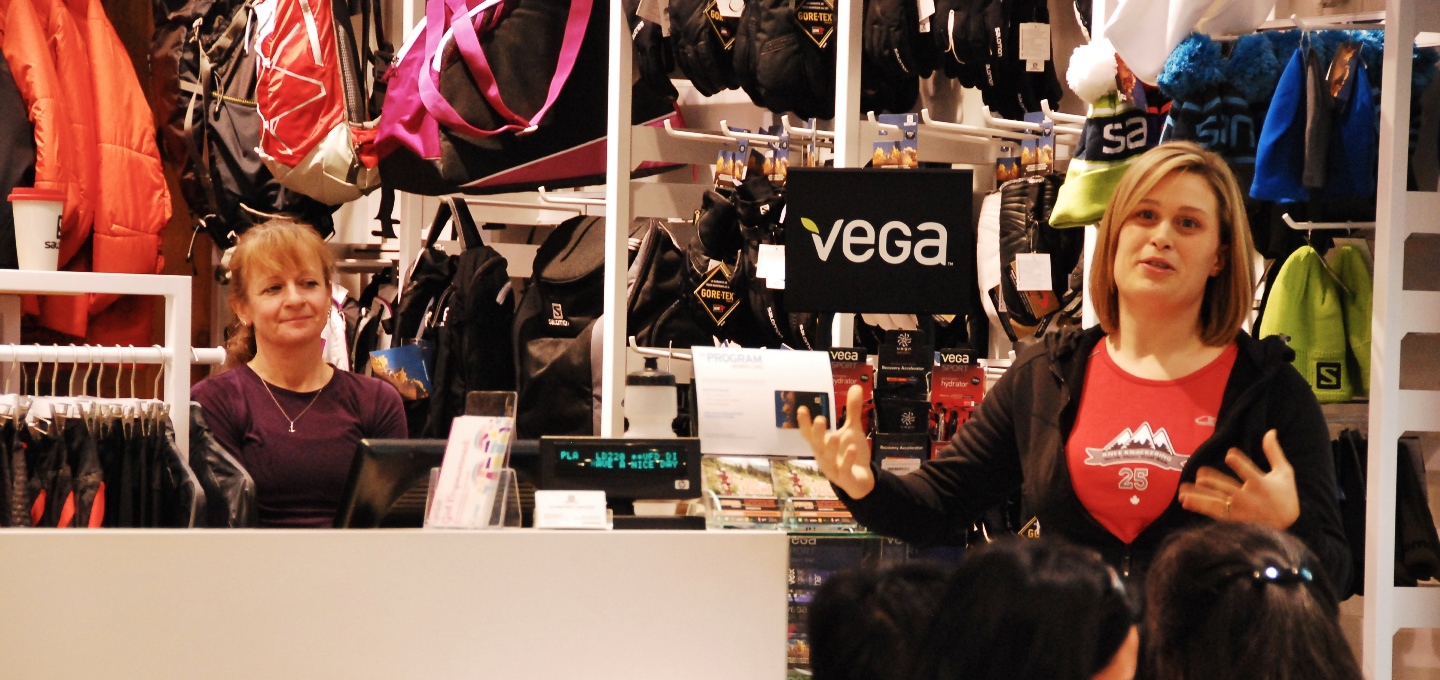 Some of the many take aways from Knee Knacker Information Night  held on Monday, March 10th:
Do not eat/wear anything new on race day
Socks are underrated sports gear
Preventative chaffing solutions
Train to mimic the race terrain
Cross training is good
Have a "finger list" before hitting an aid station
Training runs = "time on your feet"
Test your gear and fuel intake on training runs, not on race day.
Bears and cougars sighting have occurred (though rarely)
"See food" diet 2 days before race day, not the day before
Two recovery hints:  chocolate milk and compression socks
Hawaiian shirts are acceptable race attire 🙂
and many more.
Many thanks to Solana Klassen, Patricia Jensen, Ean Jackson and Gary Robbins for sharing their trail running and training tips and Jed Ashton for trail footwear.
Photos can be found here.