Hyannis Viking village race day photos from Rosalind Duane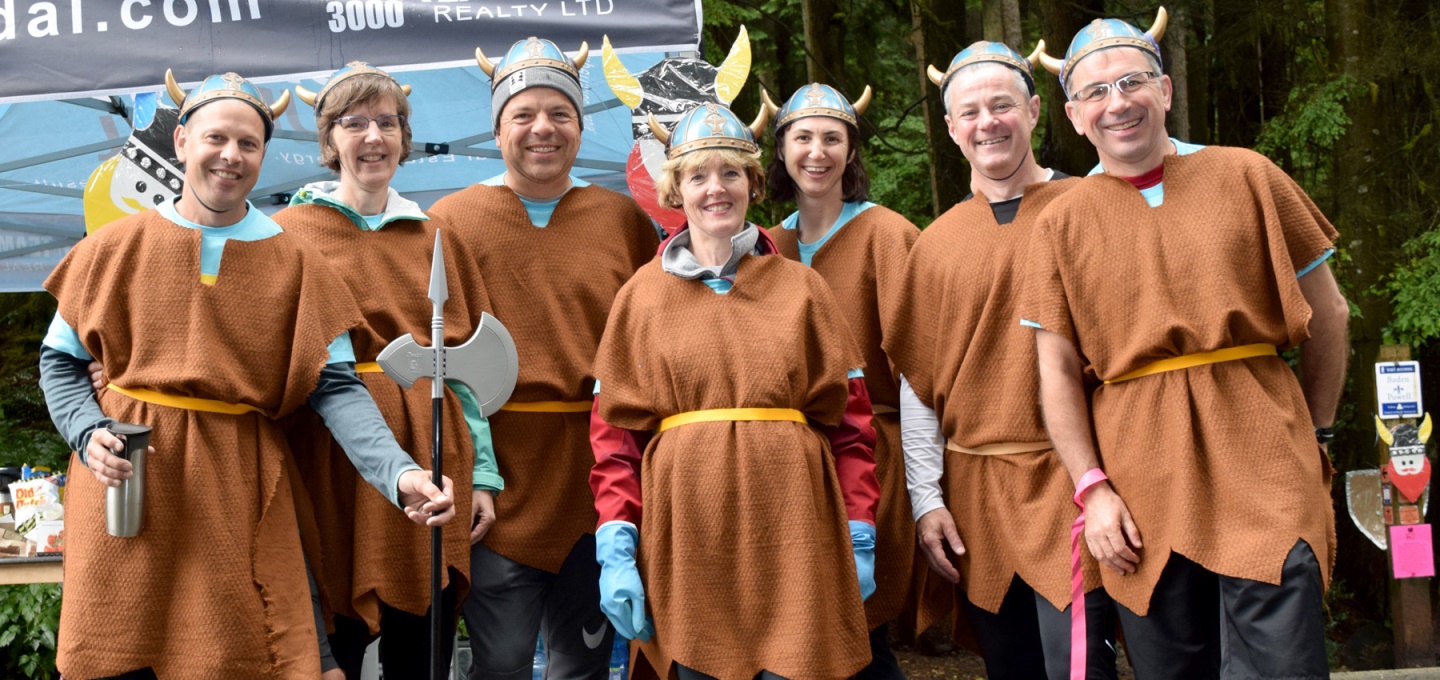 "Despite a wet start, the tree coverage at the Hyannis aid station acted like a natural umbrella to keep most of the day's heaviest rainfall to a light misting over the station, its volunteers, and the incoming runners. Racers coming up the stairs to Hyannis looked pleased to reach the (almost) three-quarter mark, wipe down with a cool sponge, and grab a snack before heading out on the last two legs of their journey. Many runners spoke of wet trails and lots of water to navigate along the way from Horseshoe Bay thanks to the rain. Some sported cuts and bruises thanks to the slippery course. Spirits were high all around, the sun even made an appearance, and there were plenty of supporters hanging out to cheer on those tackling the tough course."  ….Rosalind Duane
Viking Captain Pat and her crew:  Thank you for invading Hyannis aid station and being our saviour in time of need. ?
Rosalind Duane's race day photos from Hyannis Viking Village aid station  can be found in this photo album.
Note:  The proceeds of all photo purchases are donated to North Shore Search and Rescue.   Each photo is a digital download for $1USD.