Front side (south slope) of Black Mountain race day photos from Ron Nicholl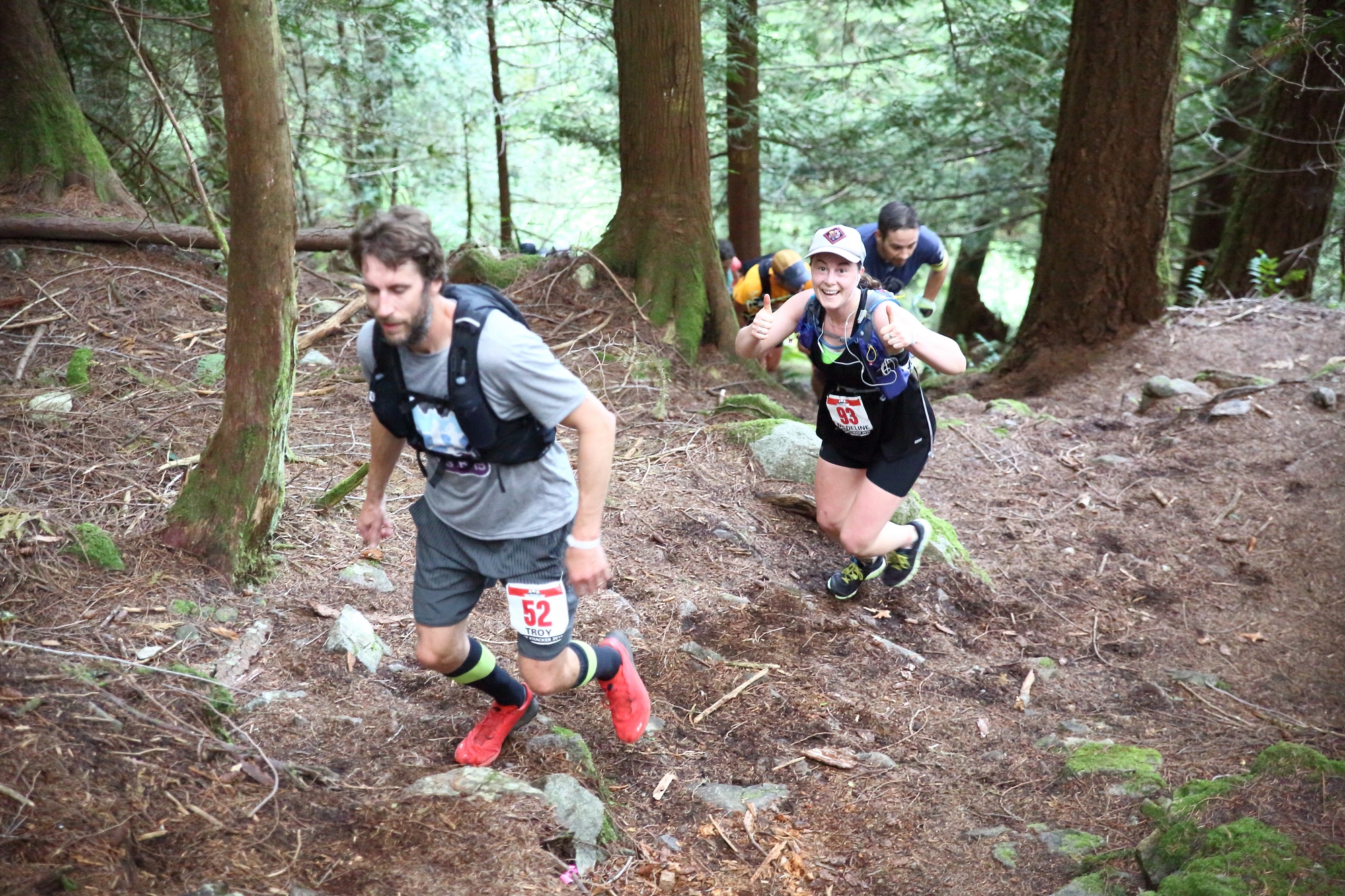 "This location represents one of the steeper climbs about half way up Black Mountain. Heads are generally down as runners struggle to reach more level ground. One runner asked how I got there and I wasn't quick enough with the answer; "You didn't know there is a tram?"   … Ron Nicholl, 18 time Knee Knacker finisher.  
Ron flew from Alaska to take race day photos.  Yup, that's right.   He started his hike at 4am to get to this photo location and than went over to Panorama Park to take more photos until 4:30pm.  Knee Knacker has certainly gotten in his blood.
Ron Nicholl's first set of race day photos from the front side (south slope) of the Black Mountain is in this photo album.
Note: The proceeds of all photo purchases are donated to North Shore Search and Rescue. Each photo is a digital download (without the KKNSTR watermark) for $2CAD.