Entrants "Mug Shot" at Packet Pickup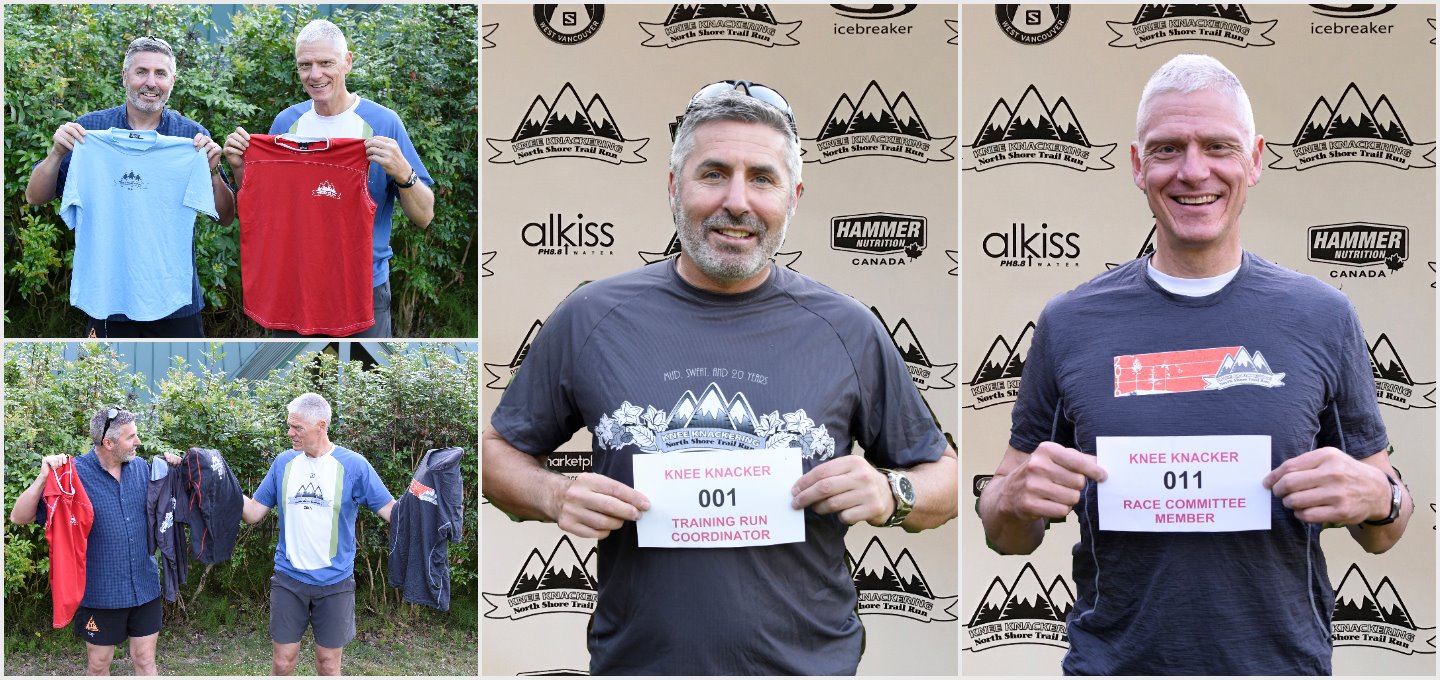 During packet pickup, you will have the option to get your official race "mug shot" with the Knee Knacker banner in the background.   Karen will be onsite to take your photo.  See Glenn and Scott's mug shots above.   Note: your final image may be different than shown. 🙂
May we suggest, for veteran Knee Knackerers, wear your favorite Knee Knacker race shirt and for first time Knee Knackerers wear your favorite shirt.
These mug shots will be a free digital download without the KKNSTR watermark.
For those who do not use Facebook, below are three videos from Kelsy with race updates:
Jun 26 Video – Packet pickup, race briefing, free beer and a mug shot
Jun 26 Video Update –  Party in the Park, volunteer hours committee thanks and weather speculation
Jun 28 Video – Thank you to North Shore Rescue and a plug for fundraising.