Descent from Black Mountain race day photos from Salvador Miranda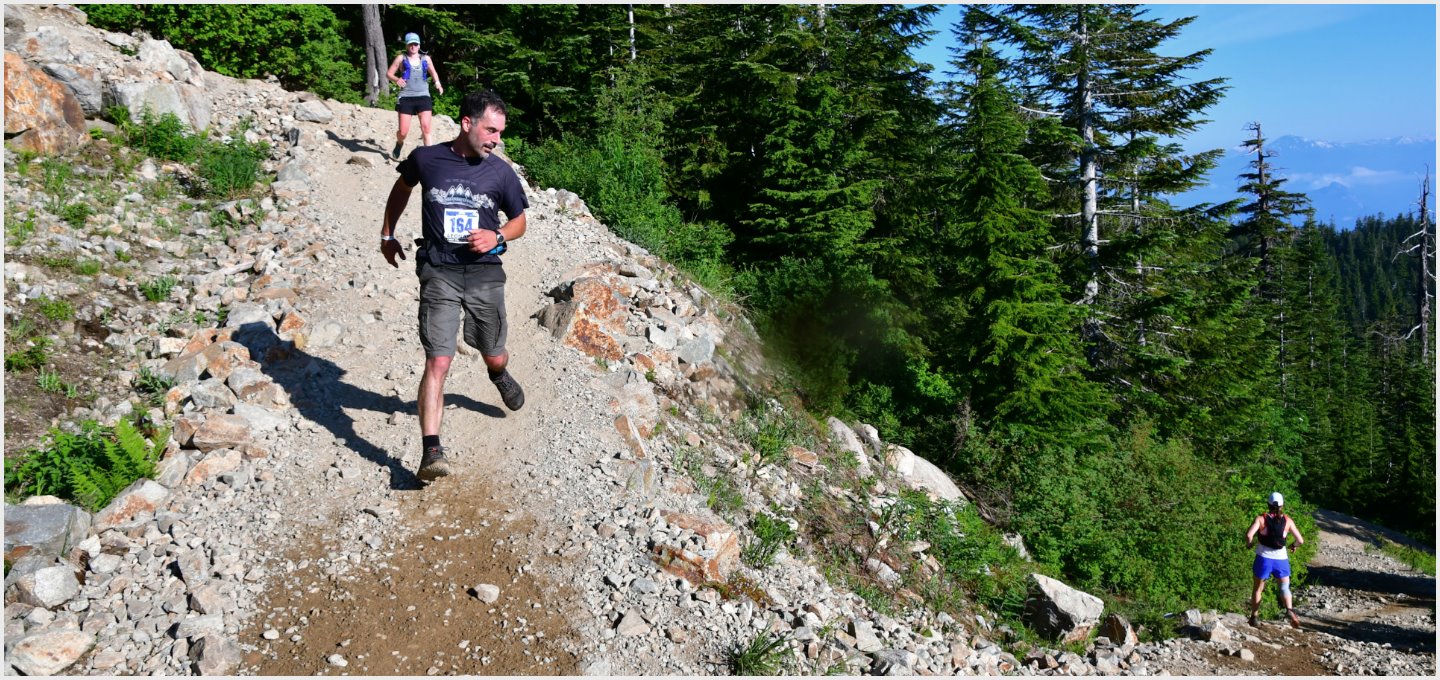 "After the endless sweaty climb to the highest point in the race, the top of Black Mountain, it's time to briefly stop, check the water levels, change gears, change muscles and check the brakes, as you need them to go down from Black Mountain to Cypress Bowl.  It's a short descent where you lose in a few minutes about a third of the altitude you had so painfully gained… And it's a very abrasive surface with lots of lose gravel and sharp stones, where a fall at high speed could be very painful and nasty. Concentration is everything, to the point many runners miss the fantastic views (certainly better than last year's) just to focus on the terrain. But it's a welcome change after the long climb to have some fun." …Salvador Miranda, 3 times Knee Knacker finisher
This is Salvador's last photo album.  He did the photography version of the Knee Knacker (11 hours on his feet).  His journey:
Start line – film a video of the start
Black Mountain – photos of runners descending Black Mountain,
Finish line – photos of the Finishers from 10am to 1pm.  After he photographed scenes around the finish line and ending with the kids race.  As with last year, he has spent more time on the Baden Powell than his slowest Knee Knacker race time. 🙂
Salvador Miranda's race day photos from the descent from Black Mountain is in this photo album.
Note:  The proceeds of all photo purchase are donated to North Shore Search and Rescue.   Each photo is a digital download (without the KKNSTR watermark) for $1CAD.   Each video is a digital download for $2CAD