Jul 14, 2018 – Race day photos of the 2018 Knee Knacker volunteers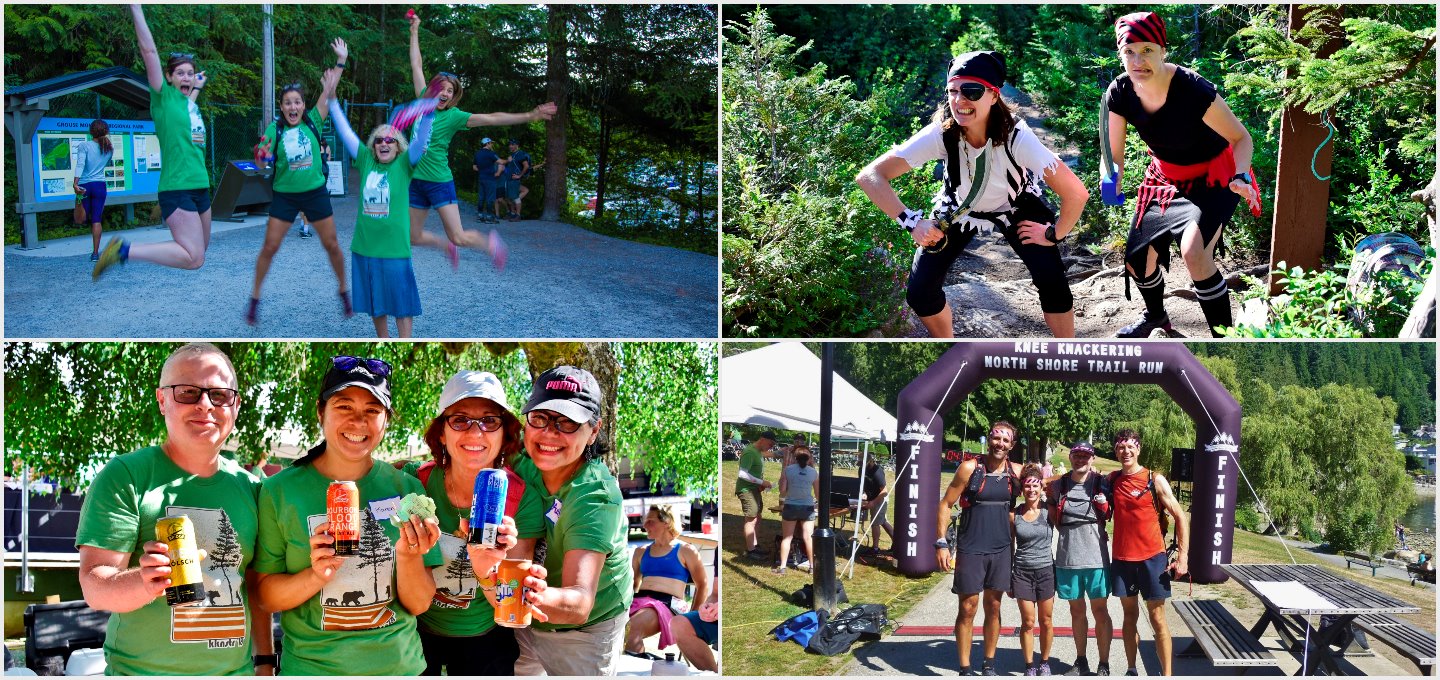 This is the last set of 2018 Race Day photos. It's a photo gallery of some of the 255 Knee Knacker volunteers as they:
Offered gold coins and refreshments by pirates on top of Blackbeard's Mountain;
Cheered and smiled despite the blanket of bugs covering Cypress Provincial Park.  Evidence: Video of Pirates at Blackbeard's Mountain;
Ran Cleveland Dam aid station with the efficiency of a well oiled machine;
Enchanted LSCR with fairies, magic mushrooms and a gnome;
Rolled out Hyannis Casino with a Straight Flush, Joker and a glam hostess so runners could be refreshed with cold sponge baths, blue freezies and other cool treats;
Kept everyone safe (thank you, North Shore Search and Rescue!);
Ran the entire course before, during and after the race;
Setup and organized eleven aid stations;
Created a pop-up dining experience for 400 guests at the "Picnic in the Park";
Clocked all the runners at three checkpoints;
Marshalled, directed and cheered runners throughout the course;
Formed a course marshal chain from Quarry Rock to Panorama Park to ask the many hikers to make way, cheer and high five tired runners as run the last 2.5kms to the finish line
Snapped tens of thousand images (not kidding!) and then whittled them down to a several thousand;
Made sure everyone had a great Knee Knacker experience!
THANK YOU VOLUNTEERS! Check out the photos here.
Thank you runners and volunteers for the moments. Until next year.
Knee Knacker Photography Crew