A fireside chat with Tom and…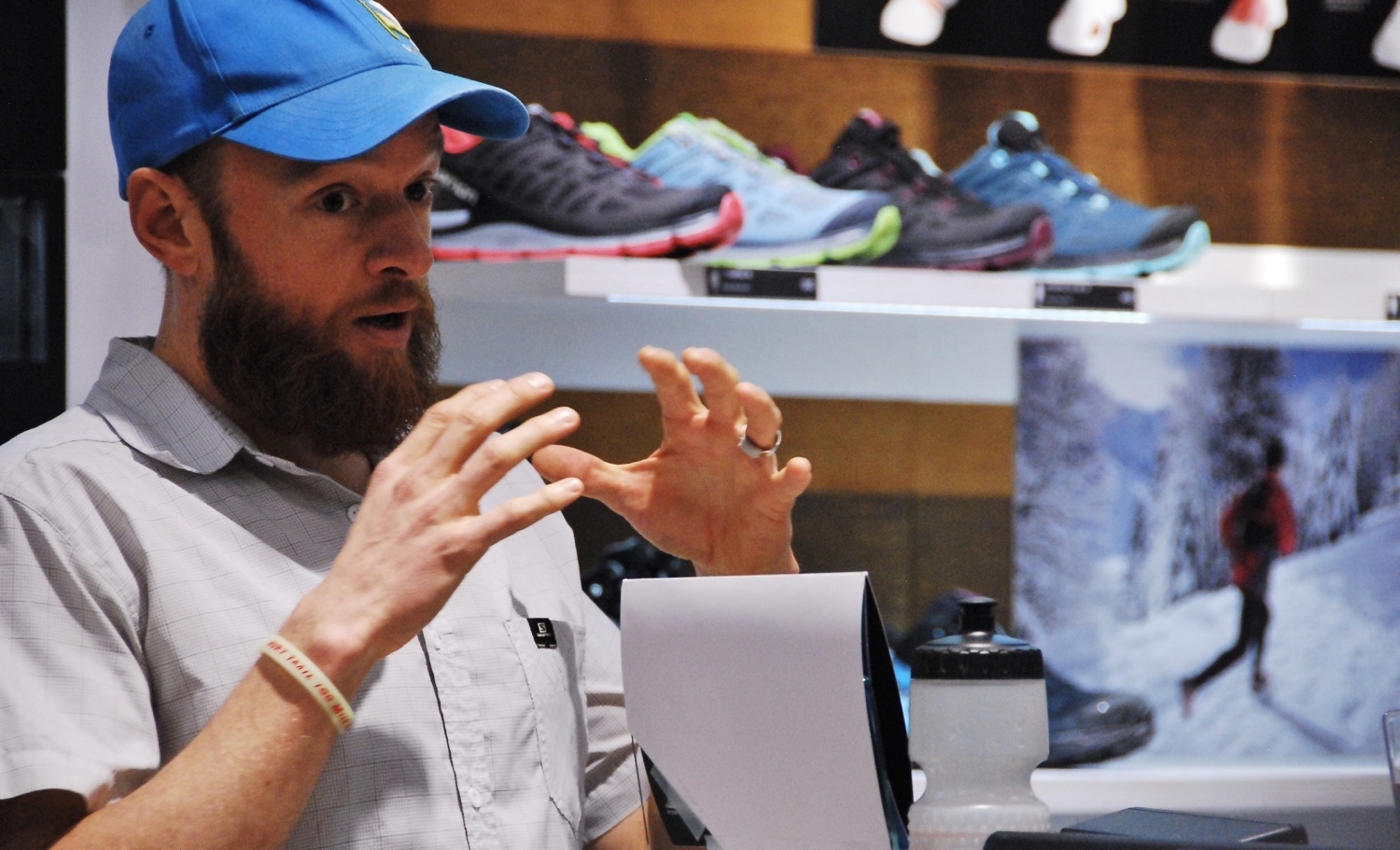 Let's play "Guess who?"
The stud I'm thinking of grew up in Newfoundland. He holds the third fastest Knee Knacker time and his best friend's name is Roxy. His wife ain't no slouch in the ultra community and he's an engaging speaker and one funny dude. Also, his beard may be hiding the secret to Knee Knacker success. You guessed it. It's Gary Robbins!
On Thursday, May 21st, at 7:00 pm, I have the honour of sitting down to chat with Gary about Knee Knacker, ultra running and training for success.
You're invited to join us and have a chance to ask questions. Details regarding seating and space will come later but for now, we'll be at Salomon West Vancouver, one of our great community sponsors. Mark your calendar and plan to be there. Our shop sponsor already gives you an amazing 20% off and they're thrilled to make that 30% on presentation night.
Sometimes, we don't know what we don't know, and a guided chat like this is exactly what you need to get you thinking and prompt more questions. It's going to be a fun night, so come have your Knee Knackering needs met.
Tom Craik,
Sponsor Co-ordinator