Knee Knacker Sunday Training Runs Are Just Around The Corner!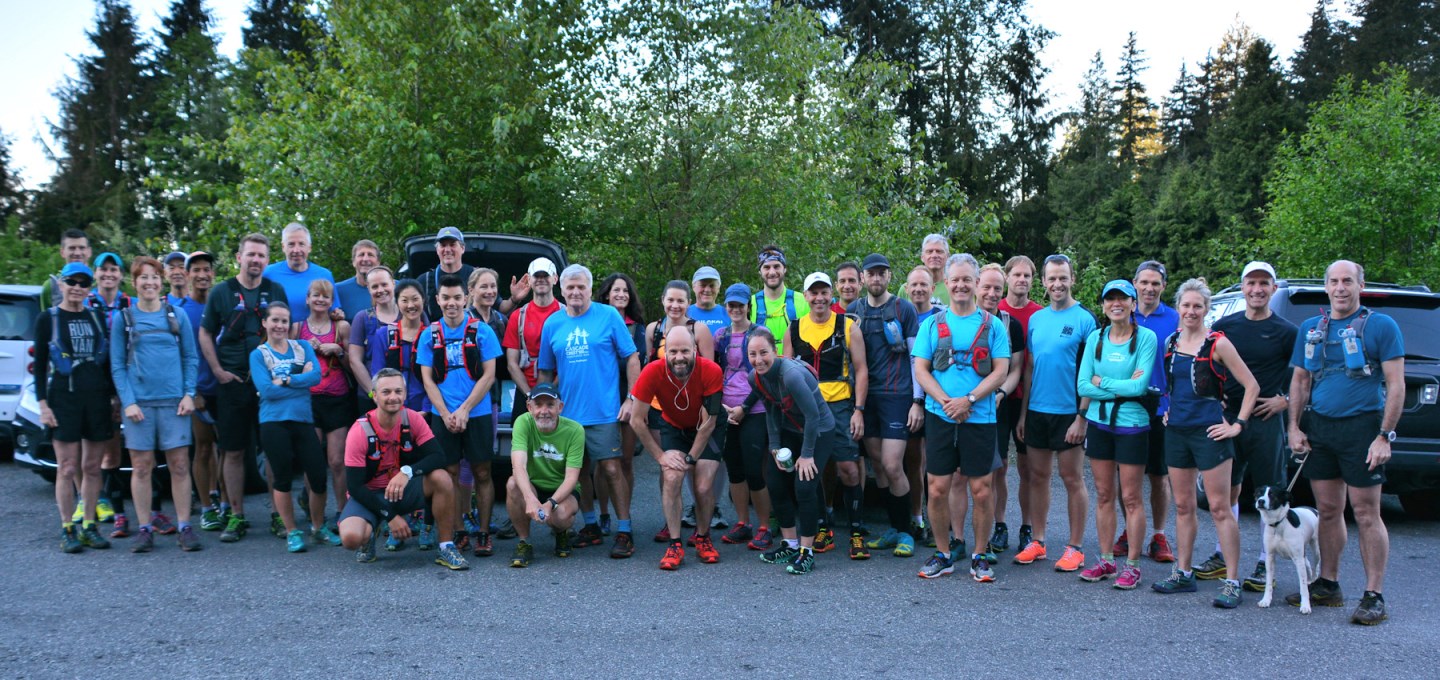 That's right!  It is almost May and our Sunday training runs are about to begin.  We are currently fine tuning our training schedule and the final draft will be set to go shortly.
It is very IMPORTANT this year that you check and re check this schedule as it may change.  As most of you know, the weather has had an impact on the trail conditions.  Many trees have fallen and damaged sections of the trail as well as some boardwalks and bridges. Oh, did I mention snow and lots of it? We  will be monitoring trail conditions.
A couple of points before we start the season:
Come prepared
Please be prepared to spend a number of hours out on the trail.  You will need your own water/energy drink, food, hat, phone, band aids, whistle, bus fare, money/credit card, an extra layer (especially when we run up Mountain Hwy to Grouse Mountain or run over Black Mountain), emergency blanket, tiny light source, keys  and anything else you like to take with you….
Training Runs
Just before we send you on your way for your Sunday adventure, we will review the route with you and provide any necessary information.  We DO NOT have organised pace groups.  We encourage everyone to buddy up with another runner. If you are unfamiliar with the Baden Powell, check out our website.  We have a very detailed map or just google Baden Powell. We try to keep our runs to the Baden Powell as much as possible to help you familiarize yourself with the route.
Be aware of the start times and where we meet
Training times vary so be careful.  Our meeting places vary too.  For some runs, we meet in one place and then carpool to another location.
Everyone is welcome  
You don't have to be registered in this year's race to come out. If you aren't in this year's race, all we ask is that you sign a waiver for us before we set out for our run.  You will only need to do this one time.
Please do not hesitate to contact us.  You can find us on the website and we are very happy to answer any questions you may have.
We are excited to meet you.
 Stay healthy and happy training to you all.
Glenn and Patricia
Knee Knacker Training Run Coordinators