Trail Day on June 20 for trail work and good karma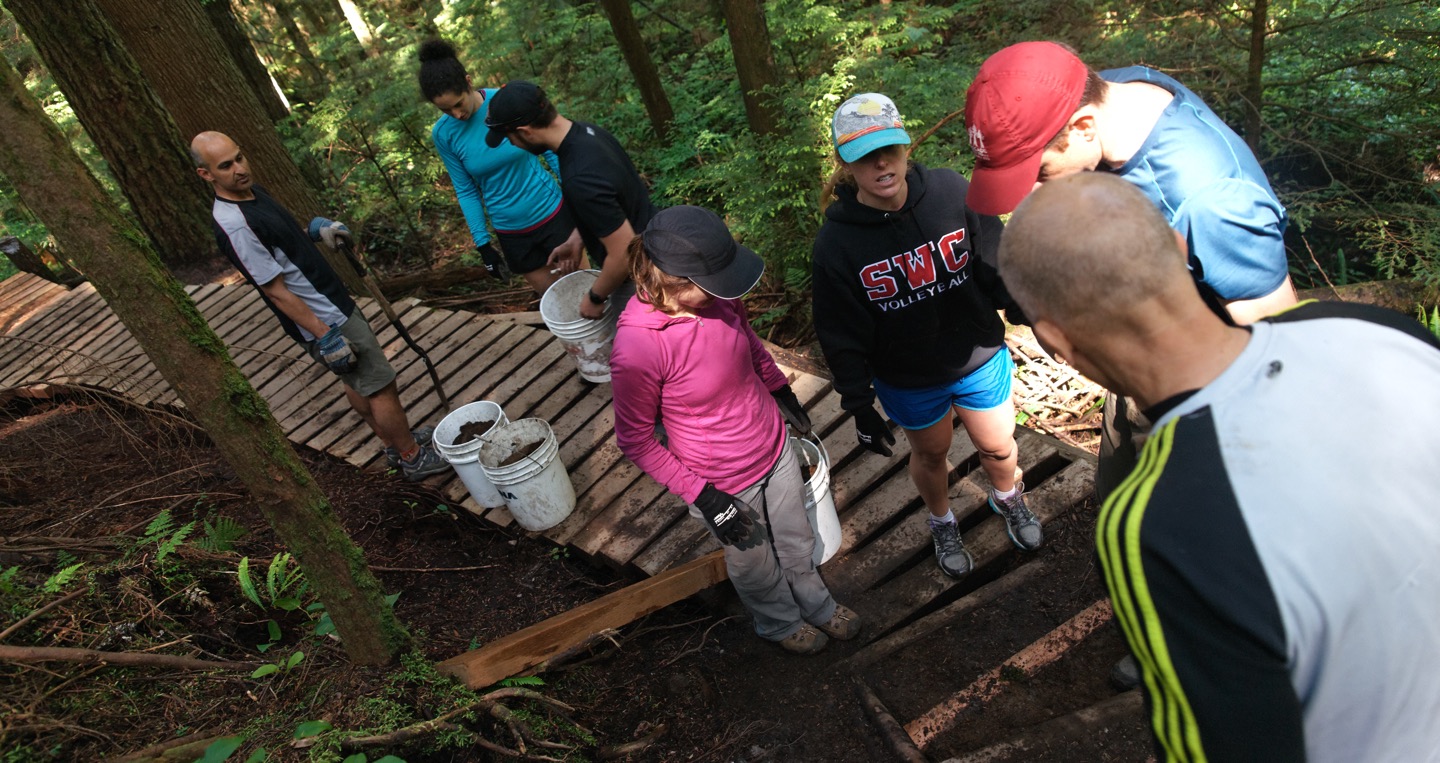 [June 18 update – The Trail Day crew is fully booked! If you still want to sign up, sorry, you'll have to wait for the next Trail Day, later this summer.]
When you use a trail, do you think about how it's maintained? If the trail's in good shape, it's unlikely you'll give it any thought. If it's in poor shape, that will be your constant thought. So to make sure your running brain is focused on the right things on race day, come and help at the annual Knee Knacker Trail Day.
Trail Day is Saturday, June 20. Every year, this event is our way to give back to the community by maintaining and improving the trails we enjoy so much. You don't need special skills, tools, or equipment to participate–we simply want as many helping hands as possible.
We'll be working under the guidance of the District of North Vancouver which provides all supplies and tools (so you don't have to bring anything). We'll also have Delany's coffee and baked goodies for everyone.
This year we'll continue to make improvements to the Baden Powell Trail immediately east of Hyannis Drive. Here are the details:
Date: Saturday, June 20
Time: 8:45am-1pm
Place: BP trailhead on Hyannis Drive at the top of Berkley Avenue
Stuff to bring: water, snacks, work gloves (if you have them), clothes you don't mind getting dirty. The District of North Vancouver will supply work gloves (if you don't have any), tools, and materials.
RSVP by Friday, June 19 to Trail Day Co-ordinator (Andrew Wong). (June 18 update – Trail Day crew is fully staffed. Thanks to everyone who has already volunteered.)