Get ready for Lottery Night!!!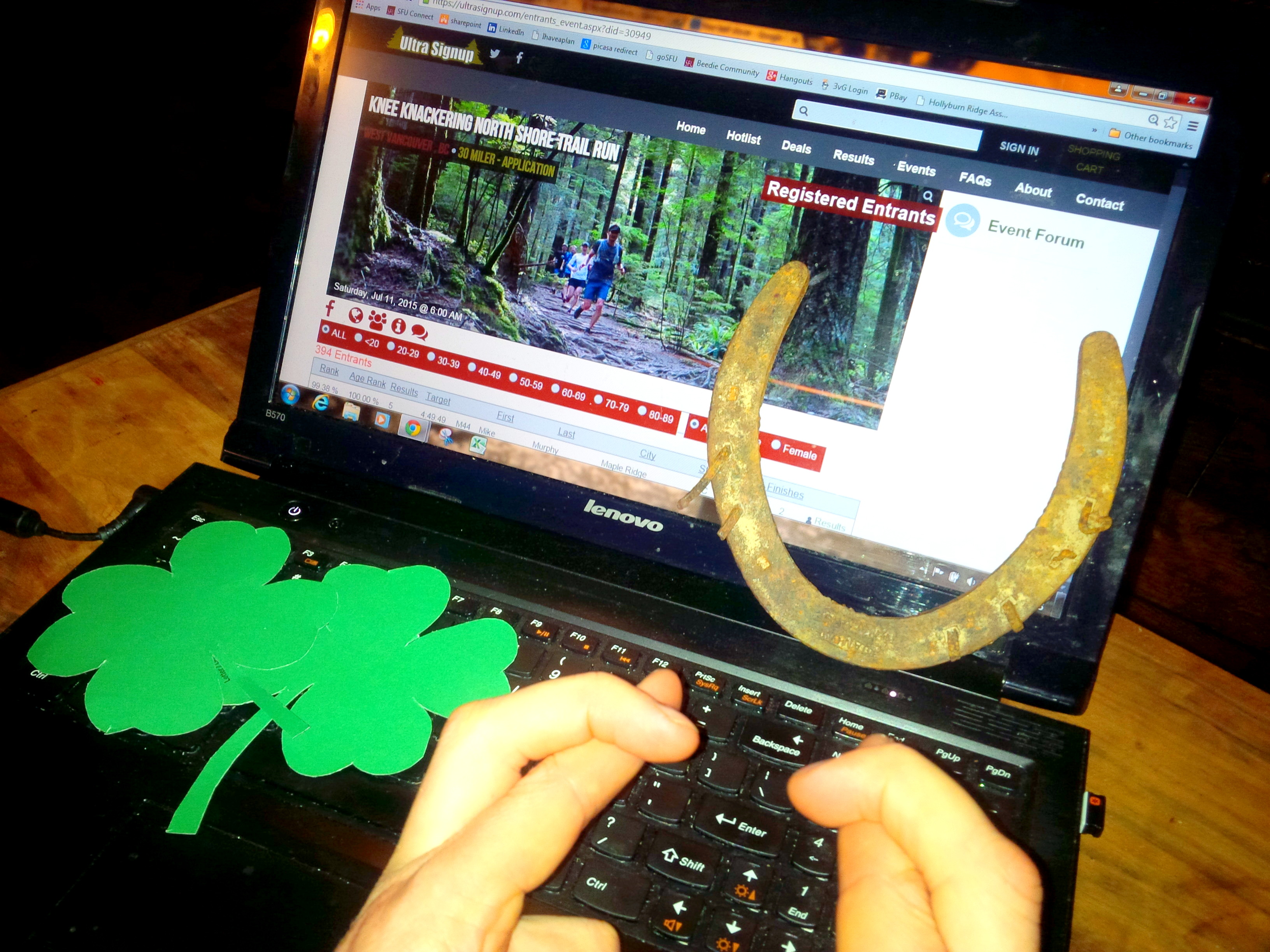 Hello there, we're on the air, it's Lottery Night coming soon!
Yes indeed, the much anticipated (and sometimes dreaded) Knee Knacker lottery night is fast approaching.
The lottery will be held the evening of Monday March 2nd, 2015 and the results will be released in a live event via our Facebook group. The Facebook festivities and initial announcements begin at 7:30pm and lottery results start at 8pm.  Afterwards, the complete official lottery results will be posted on the website under Lottery selected runners and Lottery not selected.
Why not gather up some friends and make an evening of it? … or if the suspense of the live event is just too much to handle, head out for an evening training run by headlamp and check in when it's all said and done… who knows?… maybe the trail running gods will smile down on your diligence and reward your efforts with an entry into this year's race!
Best of luck and see you on the trails,
KKNSTR 2015 Race Committee