Start line race day photos from Salvador Miranda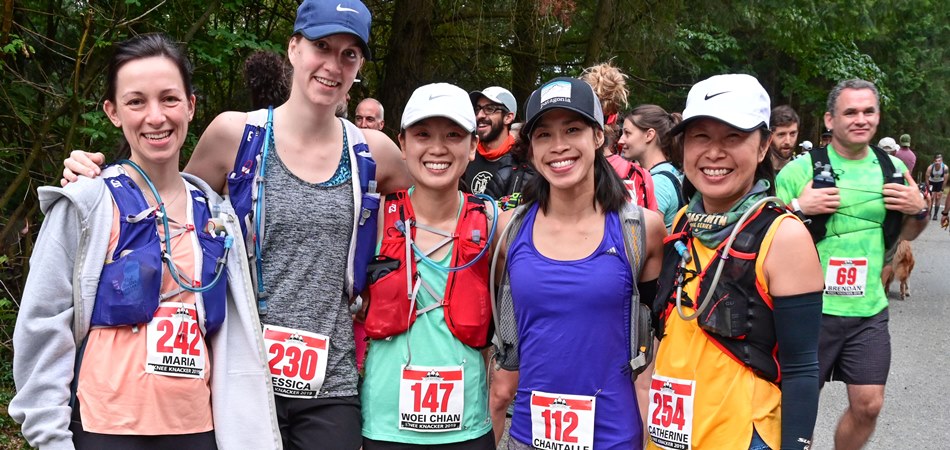 Runners: you were not having illusions when you think you saw Salvador throughout the course.  He was at the Start line, at the descent from Black Mountain and at the Finish line from 10:30am to 4pm.  Salvador (3 times Knee Knacker finisher) did the photographer's version of the Knee Knacker. ?
Salvador Miranda's race day photos and a video from the Start line (Nelson Canyon Park) is in this photo album.    
Two more of Salvador's photo galleries will be posted soon.
Note: The proceeds of all photo purchases are donated to North Shore Search and Rescue.  Each photo is a digital download (without the KKNSTR watermark) for $2CAD.  The video is a digital download for $4CAD.