Race finisher photos from Mike Jones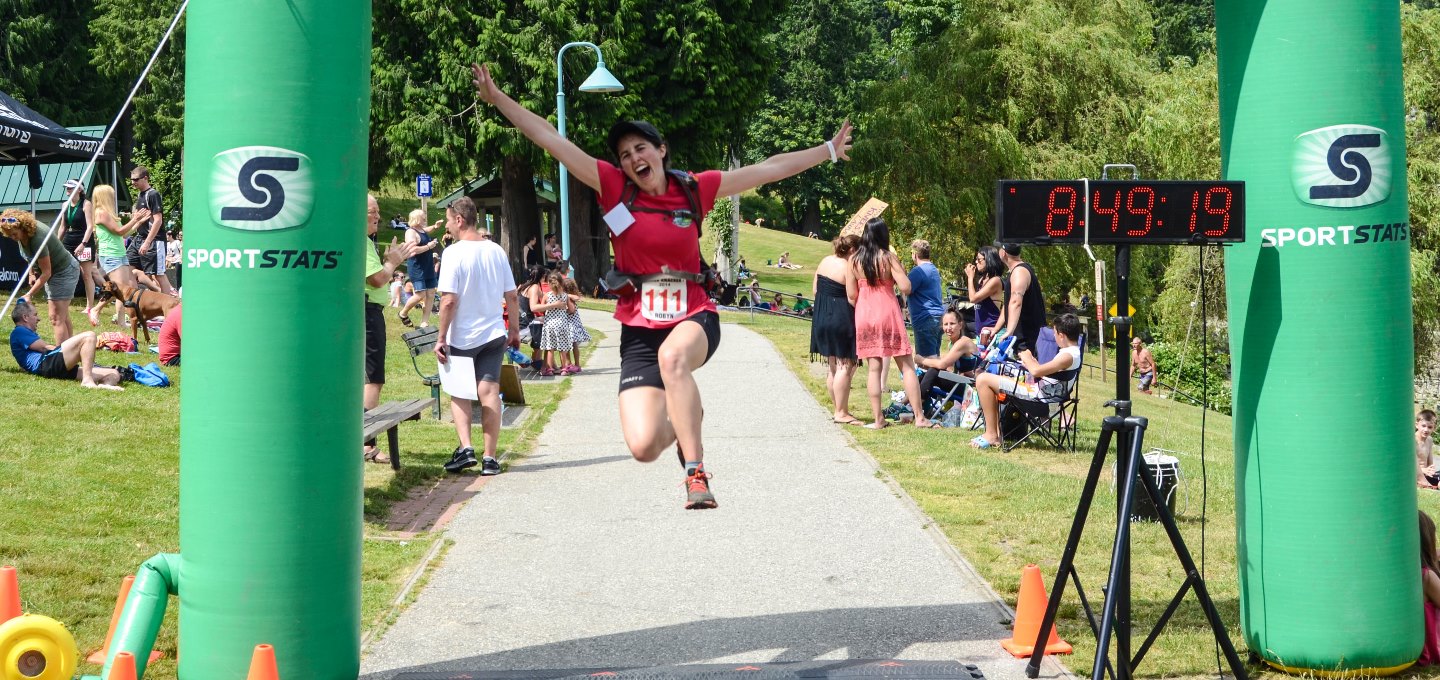 'Dead battery' was a recurring theme at this year's race – microphone, camera and timing clock. Luckily the timing mat had power but with no functioning timing clock, the first six finishers photos didn't show a finishing time in the image. But through the magic of Photoshop, Wolf Eilers–thank you, Wolf!–added the finishing times to these photos. Both the original and edited photos are included in this photo gallery.
Mike Jones, this year's official finish line photographer, said the shadow of the arch was directly under the finish line in the morning and many runners turned off their watches while crossing the finish line. To avoid the shadow and tops of runner's heads, he photographed most of the  runners a few meters before the finish line.
Mike's race day Finisher photos are here.
All Finisher line photos can be downloaded for free; there is no fee for finish line photos.
(To download a finish line photo, click the desired photo's thumbnail so that it displays as the main image . Move your mouse to the down arrow at the bottom right of the photo and a "download" caption will appear. Click the down arrow to  download the photo to your computer. For mobile devices, press and hold the main image. An option will display to let you save the photo to your photo album.)
To quote Justin (2013 Knee Knacker Finisher), "I am in the post-race obsession with website pictures". Yes, there will be more race photo galleries to feed the obsession.