Race Day Photos from Rosalind Duane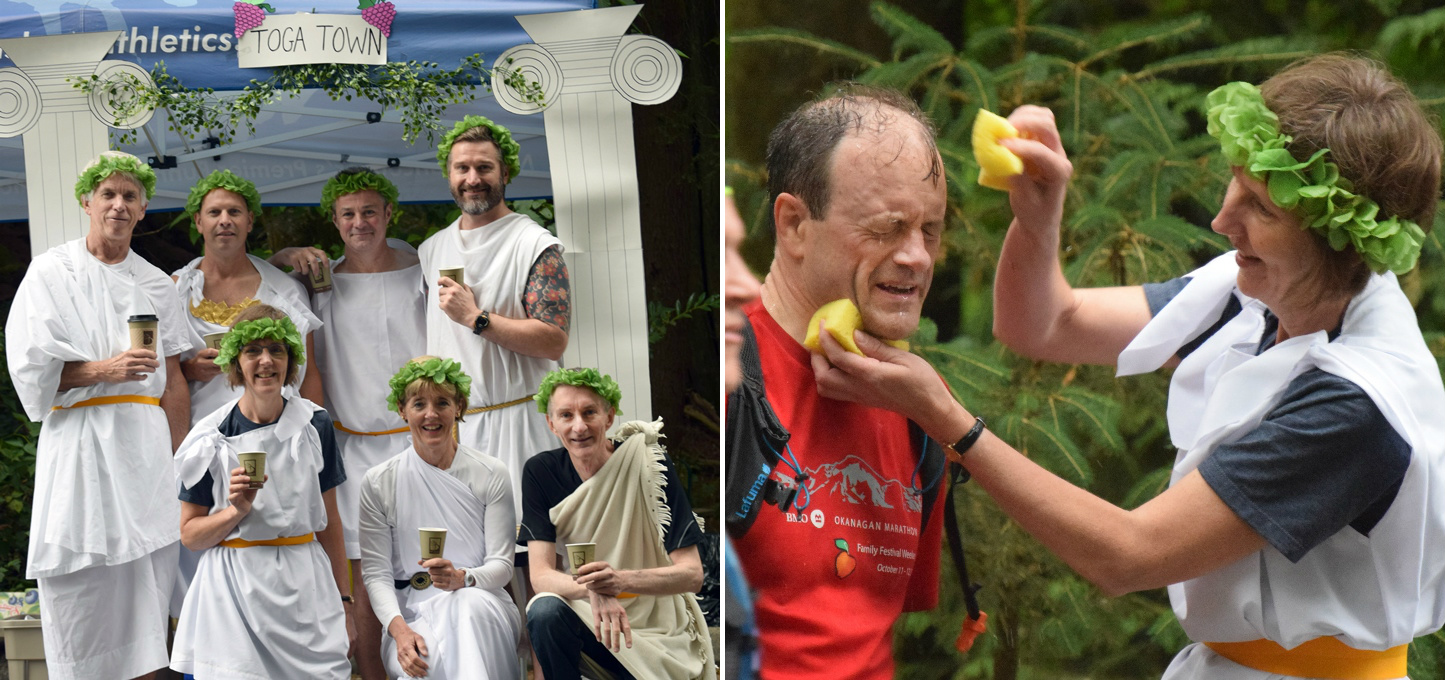 You can expect to see a lot of things along the trails in North Vancouver, but a toga party and Roman baths probably weren't on the list. Another great effort by Pat Love and her crew to bring humour and entertainment to the final section of the course, where her sponge baths kept many a runner clean and refreshed.
Rosalind Duane's race day photos from the Toga Party at Hyannis Aid Station are here.