Race Day Photos from Herman Kwong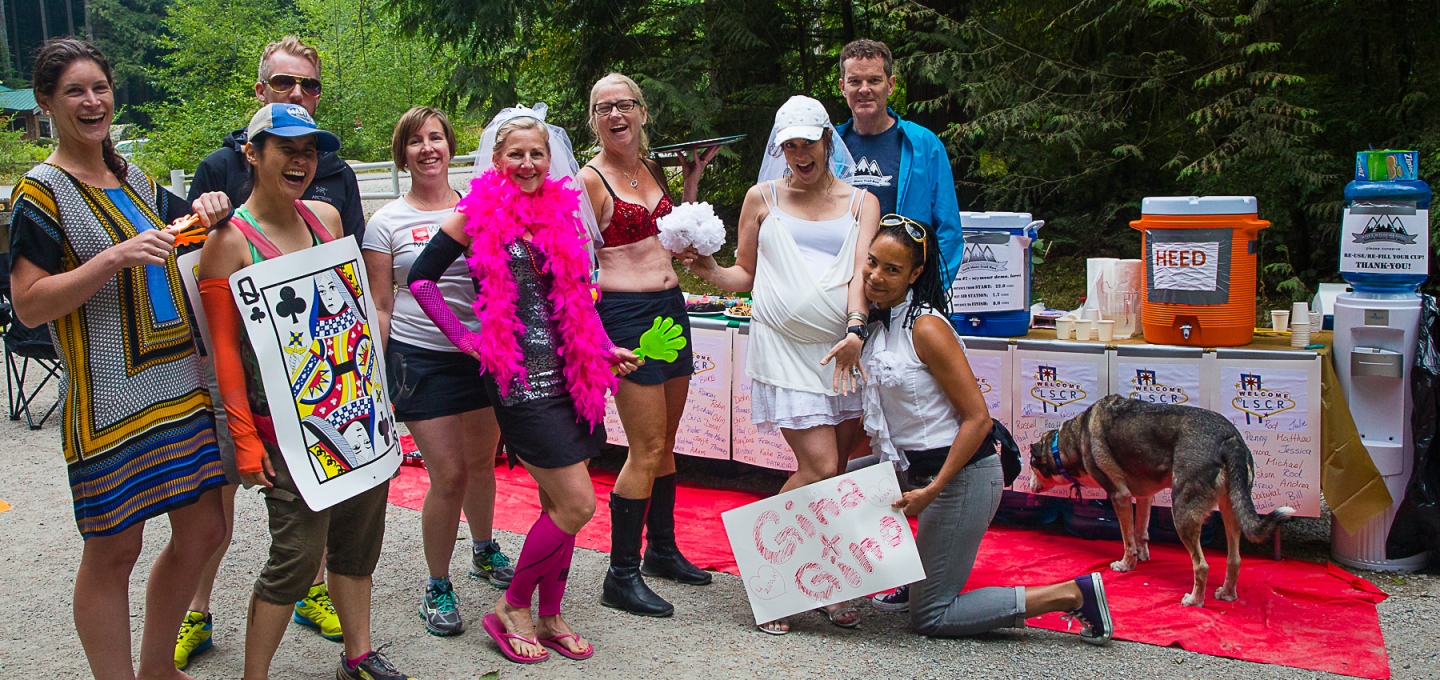 Vegas, baby!  LSCR transformed into Vegas with showgirls, a Vegas wedding, slot machines, palm trees, playing cards, a poker table overload with buffet treats and beverages (spiked with electrolytes). All this was supervised by Roxy who can be seen checking for missing names.
Herman Kwong (Kneeknacker veteran) race day photos from Vegas Aid Station are here.
For those obsessed, there are several more photo galleries to be posted.  To quote: "I am in that post race week obsession with the website pictures." –  Justin (2014 Knee Knackerer)