Memorial Connector race day photos from Salvador Miranda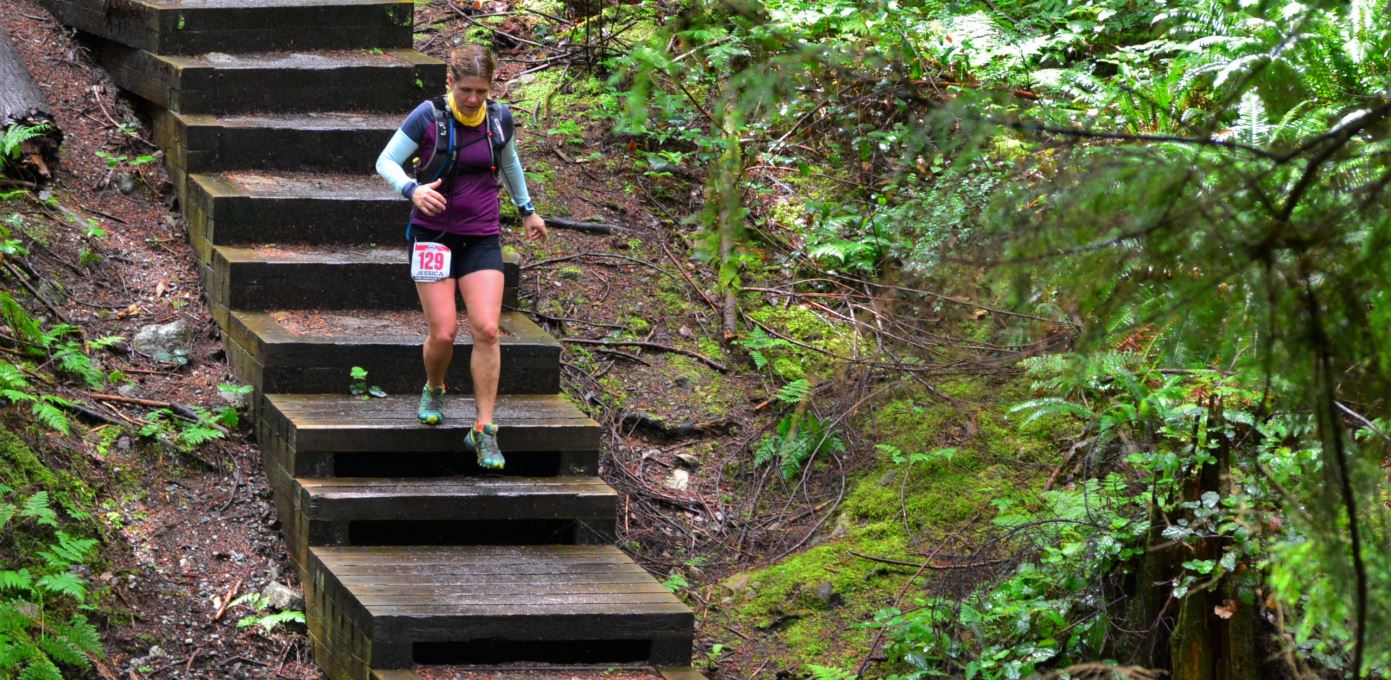 "Only 2.6k to go, but with 46k on your legs it can be a challenge.  Lots of tired faces looked to their right, towards Deep Cove. You would normally hear the music from the finish line while crossing that new bridge.  In the "year of the squall", there was only the deafening sound of the thunder of water from the drainage creek below."  …Salvador Miranda, 3 times Knee Knacker finisher.
This is Salvador's third and last race day photo album.  He took photos from the Start line, Cypress and Memorial Connector trail.  This year, he spent more time on the Baden Powell than his slowest Kneeknacker time.  🙂
Salvador Miranda's race day photo along the Memorial Connector trail can be found in this photo album.
Note:  The proceeds of all photo purchases are donated to North Shore Search and Rescue.   Each photo is a digital download for $1USD.