Jul 14, 2018 – Race Day Photos by Ron Nicholl at the Awards Ceremonies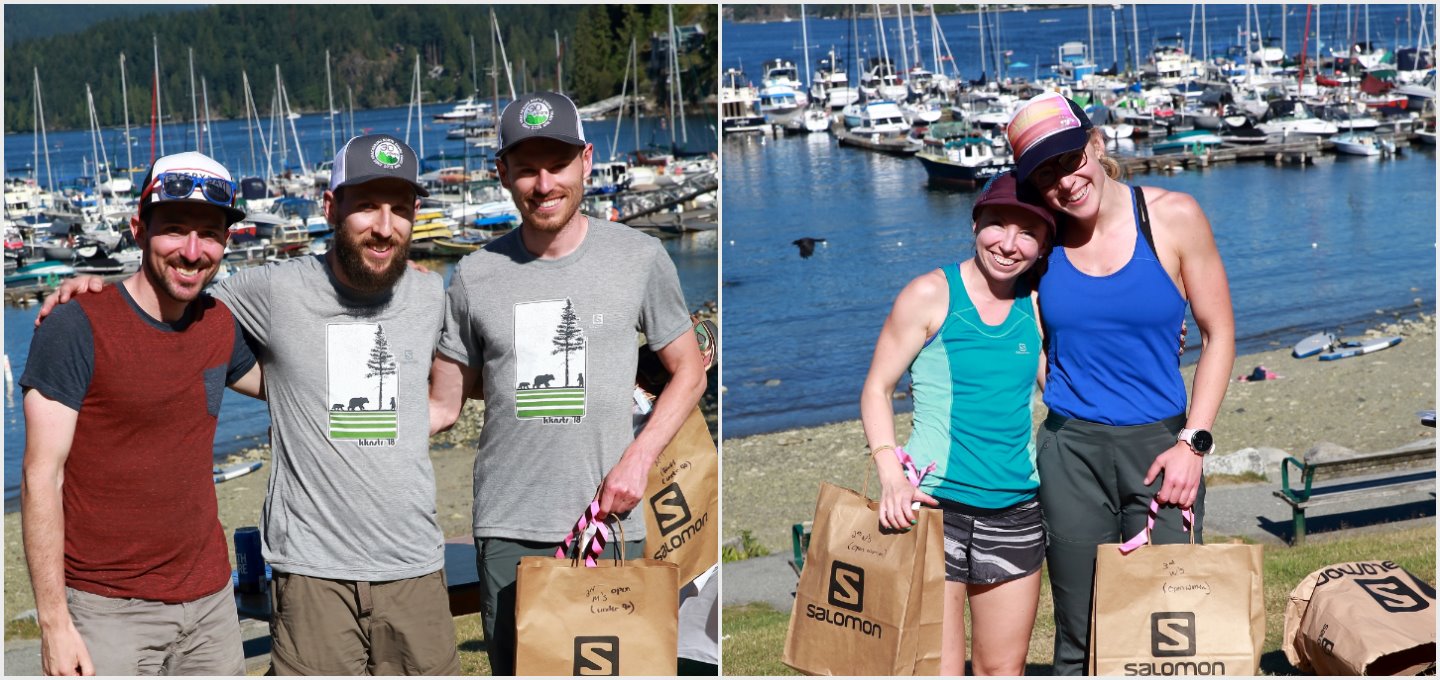 The Awards while having a Picnic in the Park is an excellent conclusion to the race. The special awards to Enzo and Karen Chow were greatly appreciated.  Enzo received a life time KK Buckle Award for 30 years of devotion and hard work to make the race such a success.  Did Enzo ever envision a lottery and 200+ finishers as the founding eight connected all the segments to make it the Knee Knacker?  It was also very good to see Karen Chow receive her honorary award for coordinating all the race photography.  The Knee Knacker has more photography coverage than any other race in the Northwest.  It was a very successful 30th Anniversary. …Ron Nicholl
Ron Nicholl's last set of race day photos from the awards ceremony at Panorama Park is in this photo album.
A few more race photo galleries to go.
Note: The proceeds of all photo purchases are donated to North Shore Search and Rescue.  Each photo is a digital download (without the KKNSTR watermark) for $2CAD.